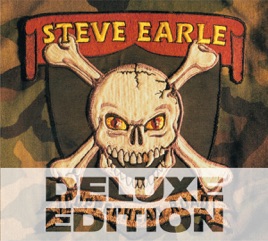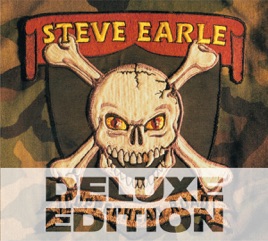 | | TITLE | | TIME |
| --- | --- | --- | --- |
| | | | |
| | | | |
| | | | |
| | | | |
| | | | |
| | | | |
| | | | |
| | | | |
| | | | |
| | | | |
| | The Devil's Right Hand (1987/Live in Raleigh, NC) | | |
| | Fearless Heart (1987/Live in Raleigh, NC) | | |
| | San Antonio Girl (1987/Live in Raleigh, NC) | | |
| | Nobody But You / Continental Trailways Blues (1987/Live in Raleigh, NC) | | |
| | My Baby Worships Me (1987/Live in Raleigh, NC) | | |
| | Wheels (1987/Live in Raleigh, NC) | | |
| | The Week of Living Dangerously (1987/Live in Raleigh, NC) | | |
| | Johnny Come Lately (1987/Live in Raleigh, NC) | | |
| | Brown and Root (1987/Live in Raleigh, NC) | | |
| | I Love You Too Much (1987/Live in Raleigh, NC) | | |
| | It's All Up to You (1987/Live in Raleigh, NC) | | |
| | | | |
| | Copperhead Road (1989/Live In Calgary) | | |
| | I Ain't Ever Satisfied (1989/Live In Calgary) | | |
| | Dead Flowers (1989/Live In Calgary) | | |
| | Little Sister (1989/Live In Calgary) | | |
| | Guitar Town (1989/Live In Calgary) | | |
27 Songs, 2 Hours 1 Minute
Released:

Oct 17, 1988

℗ 2008 Geffen Records
Ratings and Reviews
Copperhead Road
A great song
Make this song a movie
Wouldn't this song "Copperhead Road" make a kicka@# movie????
The song tells the whole story, Now we just have to see a visual.
Steve Earle's an alt-country legend.
Out of many artists, Steve Earle is one of my favorites. This record is very hardcore in emotion and you can feel it. That is why he's the "Hardcore Troubador." The added live tracks are a big plus.
About Steve Earle
In the strictest sense, Steve Earle isn't a country artist; he's a roots rocker. Earle emerged in the mid-'80s, after Bruce Springsteen had popularized populist rock & roll and Dwight Yoakam had kick-started the neo-traditionalist movement in country music. At first, Earle appeared to be more indebted to the rock side than country, as he played a stripped-down, neo-rockabilly style that occasionally verged on outlaw country. However, his unwillingness to conform to the rules of Nashville or rock & roll meant that he never broke through into either genre's mainstream. Instead, he cultivated a dedicated cult following, drawing from both the country and rock audiences. Toward the early '90s, his career was thrown off track by personal problems and substance abuse, but he re-emerged stronger and healthier several years later, producing two of his most critically acclaimed albums ever.

Born in Fort Monroe, Virginia, but raised near San Antonio, Texas, Earle received his first guitar at the age of 11 and, by the time he was 13, had become proficient enough to win a school-sponsored talent contest. Despite his talent for music, he proved to be a wild child, often getting in trouble with local authorities. Furthermore, his rebellious, long-haired appearance and anti-Vietnam War stance was scorned by local country fans. After completing the eighth grade, Earle dropped out of school and, at the age of 16, left home with his uncle Nick Fain to begin traveling across the state. Eventually, he settled in Houston at the age of 18, where he married his first wife, Sandie, and began working odd jobs. While in Houston, he met singer/songwriter Townes Van Zandt, who would become Earle's foremost role model and inspiration. A year later, Earle moved to Nashville.

Earle worked blue-collar jobs during the day in Nashville; at night, he wrote songs and played bass in Guy Clark's backing band, appearing on a cut on Clark's 1975 album Old No. 1. Steve stayed in Nashville for several years, making connections within the industry and eventually landing a job as a staff writer for the publisher Sunbury Dunbar. He eventually grew tired of the city, however, and returned to Texas, where he assembled a backing band called the Dukes and began playing local clubs. A year later, he returned to Nashville, where he married his second wife, Cynthia. The marriage was short-lived and he quickly married Carol, who gave birth to Earle's first child, a son named Justin Townes Earle. Carol helped straighten Earle out, at least temporarily; for a while, he cut back on substances and concentrated on music.

Publishers Roy Dea and Pat Clark signed Earle as a songwriter in the early '80s. Dea and Clark brought "When You Fall in Love" to Johnny Lee, who took the song to number 14 on the country charts in 1982. Additionally, Carl Perkins cut a version of Steve Earle's own "Mustang Wine," and Zella Lehr recorded two of his songs as well. With his reputation as a songwriter growing, Earle expressed a desire to become a recording artist in his own right. Dea and Clark had recently formed an independent record label called LSI, and the pair signed Earle to their roster.

Earle's first release was an EP, Pink & Black, issued in 1982. The record featured a formative version of the Dukes and found a warm reception among critics, one of whom -- John Lomax -- sent the EP to Epic Records. Impressed with the songs, Epic signed Earle in 1983; meanwhile, Lomax became his manager. After releasing the Pink & Black track "Nothin' But You" as a single, however, Epic sat on the song and refused to promote the record. They concentrated on their new signing instead, and relations between Earle and his label began to sour. Earle then entered the studio and cut an album of neo-rockabilly songs that the label was reluctant to send to radio. They refused to release the record, suggesting instead that Earle reenter the studio with a new, more commercially oriented producer, Emory Gordy, Jr. The pair cut four more songs that were released as two singles, but the records failed.

With his recording career quickly going nowhere, Earle lost his publishing contract with Dea and Carter. He moved over to Silverline Goldline, where he met Tony Brown, a producer at MCA Records. When Epic dropped Earle from their roster in 1984, Brown persuaded MCA to sign Earle instead, and the songwriter further severed connections to his Epic days by firing Lomax as his manager. He issued his debut album, Guitar Town, in 1986. Although Earle was grouped into the new traditionalist movement begun by Dwight Yoakam and Randy Travis, he also gained the attention of rock critics and fans who saw similarities between Earle's populist sentiments and the heartland rock of Bruce Springsteen and John Mellencamp. Guitar Town became a hit, with its title track becoming a Top Ten single in the summer of 1986 and "Goodbye's All We've Got Left" reaching the Top Ten in early 1987. Following the album's success, Epic quickly assembled a compilation of previously unreleased Earle tracks; the collection was titled Early Tracks and released in early 1987. Later that year, the songwriter released his second album, Exit 0, which bore a shared credit for his backing band the Dukes. Exit 0 signaled a more rock-oriented direction and, like its predecessor, received critical acclaim, even if it didn't sell as well as Earle's debut.

Though his career was taking off, Earle's personal life was becoming a wreck. He had divorced his third wife, married a fourth named Lou, whom he quickly divorced, and then married an MCA employee named Teresa Ensenat. He was also delving deeper and deeper into drug and alcohol abuse. With his third album, 1988's Copperhead Road, Earle's rock & roll flirtations came to the forefront and country radio responded in kind, as none of the album's songs charted or received much airplay. However, rock radio embraced him, sending the album's title track into the album rock Top Ten, which helped make the album his highest charting effort to date. Not only had Copperhead Road been accepted by AOR, but it established him as a star in Europe, as it included a duet with Irish punk-folk group the Pogues that signaled his affection for the area. In the late '80s, Earle frequently toured England and Europe and even produced the alternative rock band the Bible.

Earle's acceptance by the rock community didn't please the country establishment in Nashville. Although it briefly seemed as if Earle wouldn't need Nashville's help anyway, his newfound success quickly began to collapse. Uni, a division of MCA Records, had released Copperhead Road; just before the album went gold, the tiny Uni went bankrupt, taking Copperhead Road along with it. Meanwhile, Earle's addictions and fondness for breaking rules began spinning out of control. On New Years' Eve, he was arrested in Dallas for assaulting a security guard at his own concert. He was charged with aggravated assault, fined 500 dollars, and given a year's unsupervised probation. Sandie, his first wife, sued for more alimony, and he was served with a paternity suit by a woman in Tennessee. The title of his 1990 album, The Hard Way, reflected such problems, as did the record's tough, dark sound. Though the release was critically acclaimed and spawned a minor AOR hit with "The Other Kind," it received no support from the country market and quickly fell off the charts.

The commercial failure of The Hard Way was just the beginning of a round of serious setbacks for Earle. Later in 1990, he recorded an album of material that MCA refused to release. Instead, the label decided to issue the live album Shut Up and Die Like an Aviator in 1991. They terminated Earle's record contract shortly thereafter, and Earle delved deep into cocaine and heroin addiction in the following years. He had several run-ins with the law, including a 1994 arrest in Nashville for possession of heroin. Although sentenced to a year in jail, Earle served time in rehab instead, and the treatment worked.

Earle was released from the rehab center in late 1994 and began working again. In 1995, he signed to Winter Harvest and released the acoustic Train a Comin', his first studio album in five years. Train a Comin' received terrific reviews and strong sales, despite Earle's claim that the label botched the album's song sequence. The attention led to a new record contract with Warner Bros., who released I Feel Alright in early 1996 and El Corazon in 1997; both garnered strong reviews and respectable sales. Earle had returned from the brink and reestablished himself as a vital artist. In the process, he won back the country audience he had abandoned in the late '80s. The Mountain, a bluegrass record cut with the Del McCoury Band, followed in 1999, and a year later Earle returned with Transcendental Blues, produced by T-Bone Burnett.

While Earle had long displayed a strong political streak (particularly in his opposition to the death penalty), his leftist views took center stage on his 2002 album, Jerusalem. Written and recorded in the wake of the terrorist attacks of September 11, 2001, Jerusalem dealt openly with Earle's divided feelings about America's "war on terror" and the West's ignorance of the Islamic faith, and included a song about John Walker Lindh, a young American who was discovered to be fighting with Taliban forces, called "John Walker's Blues." Earle's refusal to condemn Lindh in his lyrics quickly made the song (and the album) a political hot potato, but Earle embraced the controversy and became a frequent guest on news and editorial broadcasts, defending his work and clarifying his views on terrorism, patriotism, and the role of popular artists in a time of crisis. Earle's tour in support of Jerusalem was documented in the 2003 concert film and live album Just an American Boy, and in the summer of 2004, as the American occupation of Iraq dragged on and an upcoming presidential election loomed in the minds of many, Earle released The Revolution Starts...Now, an album of songs informed by the war in Iraq and the abuses of the George W. Bush administration.

Live at Montreux, recorded at a 2005 show, was released in 2006, followed by Washington Square Serenade (his first release for New West Records) in 2007. He also wrote two songs -- "God Is God" and "I Am a Wanderer" -- for Joan Baez's 2008 album, The Day After Tomorrow, and produced the sessions. Earle remained with New West for his follow-up release, an album of Townes Van Zandt covers entitled Townes, which was issued in 2009 and won a Grammy for Best Folk Recording. Earle spent most of the year's remainder and all of 2010 writing and recording new songs while playing the role of the musician Harley in HBO's acclaimed television series Treme. A song he wrote for the series, "This City," was nominated for both Grammy and Emmy awards.

In early 2011, Earle emerged with his first new recording of original material since 2007, I'll Never Get Out of This World Alive, which found the songwriter re-teaming with producer T-Bone Burnett and New West. In the spring of 2013, Earle re-teamed with longtime collaborator and co-producer Ray Kennedy and his road band called the Dukes (And Duchesses) to release The Low Highway. He also inked a two-book publishing deal with Twelve. The first will be a memoir, while the second will be a novel. As he worked on his literary efforts, Earle didn't neglect his musical career; he and his latest edition of the Dukes cut a blues-based album, Terraplane, which was released by New West in February 2015. In 2016, Earle teamed up with fellow singer and songwriter Shawn Colvin for a collaborative album. Colvin & Earle featured the friends and colleagues sharing vocals on a few new originals and a handful of covers. In 2017, Earle returned to the major labels with the release of So You Wannabe an Outlaw, which also found him returning to the rough-hewn mix of rock and country that marked his best-known work. The album, released by Warner Bros., included guest appearances from Willie Nelson, Miranda Lambert, and Johnny Bush. ~ Stephen Thomas Erlewine
HOMETOWN

Fort Monroe, VA

GENRE

BORN

January 17, 1955