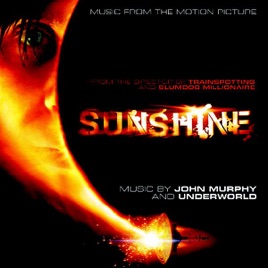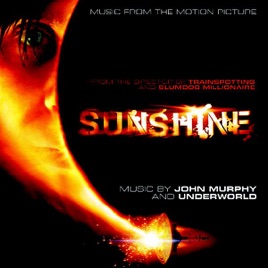 Sunshine (Music from the Motion Picture)
Various Artists
TITLE
TIME

Capa's Last Transmission Home

Underworld

Kanada's Death, Pt. 2 (Adagio In D Minor)

John Murphy

Searle Finds the Crew of Icarus I / Floating Free / Searle's Last Blast

Underworld & John Murphy

Corazon Finds the Seedling

Underworld

Cassie Searches / Dead Corazón

John Murphy & Underworld

Sunshine (Adagio In D Minor)

John Murphy

Capa Meets the Sun (To Heal)

Underworld
19 Songs, 55 Minutes
Released:

Nov 25, 2008

℗ 2008 Fox Music
Ratings and Reviews
Thanks for Sunshine, Fox Music
It's great to see a soundtrack for this film finally available. I've happily made a purchase of this but, if someone from Fox Music reads this, please make this music available as iTunes Plus or a higher bit rate. I think the fans that have clamored for this release would appreciate it.
A dazzling example of how a soundtrack should be composed.
Sunshine the movie was not, truly, within the realm of complete believability which is why, in specific, I enjoyed it so much - I go to the movie to suspend belief, even if for just one moment, and to be entertained and, at times, even inspired. The soundtrack to this movie is absolutely ethereal and evoked very strong and personal emotions - believing the disparity of the situation, loss, hopelessness, renewed hope, inspiration and a singular instance of unbelievable beauty and redemption.

On a technical note, I wish that more bass/depth had been included in this release as some of it tends be more lifeless than it was on the DVD, but I *highly* recommend this as an example of soundtrack writing/composing at it's best. The collaborate efforts of John Murphy and Underworld are some of the most interesting and beautiful you will find on any soundtrack anywhere.
Great album, but cannot stand iTunes imposing limits of 128k
Classically themed music has such a wide range of tones, how can the encoding only be at 128k??? At least 224 should have been in place for any downloads. This is total crap.