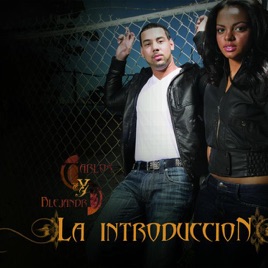 EDITORS' NOTES
Carlos y Alejandra's debut album La Introducción was an immediate critical and commercial blockbuster upon its release in 2009. It was the best selling Dominican album of the year and garnered the duo three Premio Los Nuestro nominations in 2010. Such widespread industry recognition would have been unthinkable for a Bachata group before the early'00s, when groups like Aventura and Monchy y Alejandra began to enjoy substantial crossover success by fusing traditional Bachata with other popular Latin styles such as Vallenato and Ranchera. Carlos y Alejandra's debut is very much indebted to the Bachata fusion styles popularized by these artists. La Introducción produced two massive singles, "Cuanto Duele", a more traditional Bachata number that describes the pain that even devoted lovers can inflict on one another, and "Perdóname," a salsa-inflected tale of regret whose swooning chorus owes a little to the outsized grandeur of Marc Anthony's 2004 hit "Ahora Quien."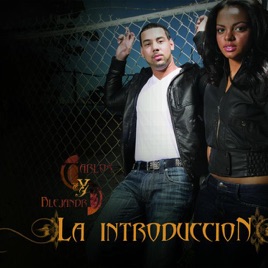 EDITORS' NOTES
Carlos y Alejandra's debut album La Introducción was an immediate critical and commercial blockbuster upon its release in 2009. It was the best selling Dominican album of the year and garnered the duo three Premio Los Nuestro nominations in 2010. Such widespread industry recognition would have been unthinkable for a Bachata group before the early'00s, when groups like Aventura and Monchy y Alejandra began to enjoy substantial crossover success by fusing traditional Bachata with other popular Latin styles such as Vallenato and Ranchera. Carlos y Alejandra's debut is very much indebted to the Bachata fusion styles popularized by these artists. La Introducción produced two massive singles, "Cuanto Duele", a more traditional Bachata number that describes the pain that even devoted lovers can inflict on one another, and "Perdóname," a salsa-inflected tale of regret whose swooning chorus owes a little to the outsized grandeur of Marc Anthony's 2004 hit "Ahora Quien."
12 Songs, 45 Minutes
Released:

Jan 1, 2009

℗ 2009 Machete Music
Ratings and Reviews
Haters...
Why are you hating on them? They r way better than monchy y alexandra and what if he sounds like Romeo? You need to stop looking for similarities on songs. You need to start enjoying music.
ya tas :)
yeah i def agree they replace monchy & alexandra, this album is really good :) he sounds kinda like romeo from aventura :'( but he can never replace them!!! their last album comes out in june before they split!!! :( im heartbroken but this duo def has what it takes and i think they sound awesome..
Love it!
Cada grupo o duo de bachata tiene lo suyo, me encantan ellos y no se comparan con Aventura o Monchy & Alexandra, aunque tambièn me encantan!