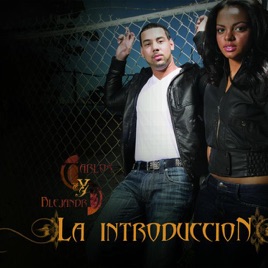 EDITORS' NOTES
Carlos y Alejandra's debut album La Introducción was an immediate critical and commercial blockbuster upon its release in 2009. It was the best selling Dominican album of the year and garnered the duo three Premio Los Nuestro nominations in 2010. Such widespread industry recognition would have been unthinkable for a Bachata group before the early'00s, when groups like Aventura and Monchy y Alejandra began to enjoy substantial crossover success by fusing traditional Bachata with other popular Latin styles such as Vallenato and Ranchera. Carlos y Alejandra's debut is very much indebted to the Bachata fusion styles popularized by these artists. La Introducción produced two massive singles, "Cuanto Duele", a more traditional Bachata number that describes the pain that even devoted lovers can inflict on one another, and "Perdóname," a salsa-inflected tale of regret whose swooning chorus owes a little to the outsized grandeur of Marc Anthony's 2004 hit "Ahora Quien."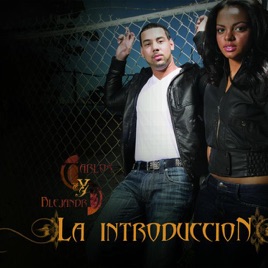 EDITORS' NOTES
Carlos y Alejandra's debut album La Introducción was an immediate critical and commercial blockbuster upon its release in 2009. It was the best selling Dominican album of the year and garnered the duo three Premio Los Nuestro nominations in 2010. Such widespread industry recognition would have been unthinkable for a Bachata group before the early'00s, when groups like Aventura and Monchy y Alejandra began to enjoy substantial crossover success by fusing traditional Bachata with other popular Latin styles such as Vallenato and Ranchera. Carlos y Alejandra's debut is very much indebted to the Bachata fusion styles popularized by these artists. La Introducción produced two massive singles, "Cuanto Duele", a more traditional Bachata number that describes the pain that even devoted lovers can inflict on one another, and "Perdóname," a salsa-inflected tale of regret whose swooning chorus owes a little to the outsized grandeur of Marc Anthony's 2004 hit "Ahora Quien."
12 Songs, 45 Minutes
Released:

Jan 1, 2009

℗ 2009 Machete Music
Ratings and Reviews
Finally
I am glad that this album is finally available. This duet is awesome love them.
FINALLY!!
OK SO AFTER MONCHY Y ALEXANDRA THIS IS THE NEW BACHATA DUO!!! LOVE THEM!!! WHERE IS THE SONG AMOR DE FICCION? WELL ANYWAYS. YOU GUYS SOUND GOOD!! LOVE THE NEW ALBUM!! AND BE OUT ON THE LOOK OUT FOR THE NEW AVENTURA JUNE 9, 2009!!!
ya tas :)
yeah i def agree they replace monchy & alexandra, this album is really good :) he sounds kinda like romeo from aventura :'( but he can never replace them!!! their last album comes out in june before they split!!! :( im heartbroken but this duo def has what it takes and i think they sound awesome..
About Carlos y Alejandra
Carlos y Alejandra are a bachata duo from the United States who made their full-length album debut with La Introduccíon in 2009. Founded in 2006, the duo is comprised of Carlos Vargas Franco, Jr. (born on October 16, 1984, in the Bronx, NY, of Dominican heritage) and Bianca Alejandra Felíz (born in Boston, MA, of Dominican and Puerto Rican heritage). Machete Music released Carlos y Alejandra's first disc, which spawned the hit singles "Explícame," "Cuanto Duele," and "Cafecito." After winning a Premios lo Nuestro award for Soloist or Group Revelation of the Year, their debut album was re-released with three new songs as La Introduccíon: Continued in 2010. ~ Jason Birchmeier