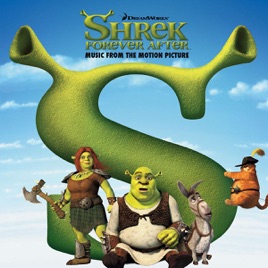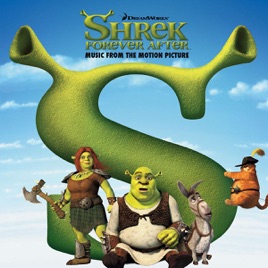 Shrek Forever After (Music from the Motion Picture)
Various Artists
TITLE
TIME

It's the Rumpelstilskin Show! (Skit)

O.S.T.

0:29
2:18

Tough Love for Baba (Skit)

O.S.T.

0:12
2:49

Sunshine and Rainbows (Skit)

O.S.T.

0:19
2:58
0:19
1:33

Pinocchio Gets His Wish (Skit)

O.S.T.

0:39
1:32

Gingy's Lil' Sugar (Skit)

O.S.T.

0:20

Landon Pigg & Lucy Schwartz

3:24
1:34
4:08
0:30
3:19
0:23

Right Back Where We Started From

Maxine Nightingale

3:13
0:16
2:58
0:30
21 Songs, 33 Minutes
Released:

Jan 1, 2010

℗ 2010 DGC Records
Ratings and Reviews
=W=
hanging around this afternoon
I love the idea of having another band cover "I'm A Believer" for the final film. It shows that the series has come full circle, and I love it more because my favorite band Weezer was the band chosen to record it!
5STARS
I really enjoyed the mixture of music here especially banderas One Love and Darling I Do
Simply Amazing
This album is very good at representing the movie. The movie is FANTASTIC (IN CAPS) and so is the music in it. The skits are funny and the music is really...I don't know a word to describe it. JUST AWESOME MUSIC is all I can say.