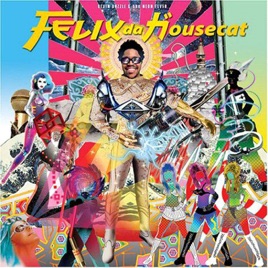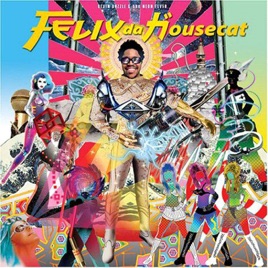 Devin Dazzle & The Neon Fever
| | TITLE | | TIME |
| --- | --- | --- | --- |
| | | | 0:04 |
| | | | 2:37 |
| | What She Wants (Original) | | 5:08 |
| | | | 2:18 |
| | | | 3:41 |
| | | | 2:05 |
| | Everyone Is Someone In L.A. (Original) | | 3:59 |
| | She's So D*mn Cool (Original) | | 2:51 |
| | Let Your Mind Be Your Bed (Original) | | 3:30 |
| | Watching Cars Go By (Original) | | 5:27 |
| | Hunting Season (Original) | | 4:10 |
| | Nitelife Funworld (Original) | | 1:40 |
| | | | 2:32 |
| | Devin Dazzle Theme (Original) | | 2:51 |
| | | | 5:09 |
15 Songs, 48 Minutes
Released:

May 25, 2004

℗ 2010 Rude Photo
Ratings and Reviews
Finally!
Amazing album. Ready 2 Wear is a must buy! it will always be on repeat. Trust.
Dazzling. My fave.
One of my favorite albums of all time. Devin, you pervert ...
Hti and miss, but some gems
I bought the album based on Devin Dazzle Theme alone. What a track. Thematic and attention grabbing. Romantique is a nice Princey track, which is a little too short and left me wanting more. Ready To Wear is the ovbious standout from the whole album however. With a chorus from DeBarge's "You Wear It Well" it fits right in. As a whole I was left wondering if the album could have had less tracks to make it more endearing.
About Felix da Housecat
Second-wave Chicago house impresario Felix da Housecat entered the elite via his recordings (as himself, Thee Maddkatt Courtship, Aphrohead, and Sharkimaxx) as well as his ownership of Radikal Fear Records, one of the premier Chicago labels of the 1990s. An introduction to Chicago legend DJ Pierre during the mid-'80s gave the 15-year-old Felix Stallings, Jr. the kickstart he wanted, and with some help from Pierre, he produced his first single, "Phantasy Girl," in 1987.

His parents discouraged his growing club lifestyle, however, and after high-school graduation Stallings left the scene entirely to attend Alabama State College. Over the course of a few years, he lost all interest in house music, though his girlfriend got him back into it. After calling DJ Pierre (who had moved to New York's Strictly Rhythm label), Felix began mixing and producing again. By 1992, he had a hit with the single "Thee Dawn" on Guerilla Records. His popularity soared in Europe, and the following year's "By Dawn's Early Light" and "Thee Industry Made Me Do It" cemented his reputation.

Not long after Stallings formed Radikal Fear Records, the label became one of the top house imprints in the world, thanks to releases from Mike Dunn, DJ Sneak, and Armando, as well as Felix himself. During 1995 he released his debut full-length, Alone in the Dark (as Thee Maddkatt Courtship) on Deep Distraxion. Hot on its heels came the label collection Radikal Fear: The Chicago All Stars and a Housecat DJ album titled Clashbackk Compilation Mix. Another production LP, Metropolis Present Day? Thee Album, followed in 1998. One year later, Stallings appeared extra busy; in addition to his first album as Aphrohead, he also released another Maddkatt Courtship LP, the highly praised I Know Elektrikboy. The year 2001 saw the release of Kittenz and Thee Glitz, a breakthrough LP that helped him gain mainstream exposure through articles in glossy magazines across the globe -- not to mention remix work for the likes of Madonna and Kylie Minogue.

While working on a proper follow-up, Stallings put together a pair of mix albums (2002's Excursions and 2003's A Bugged Out Mix); Devin Dazzle & the Neon Fever arrived in 2005. During this time, Stallings was nominated twice for the the Grammy Award for Best Remixed Recording, Non-Classical, first for his reworking of <<rinôçérôse>>'s "Lost Love" in 2003 and again in 2005 for his remix of Iggy Pop's "Motor Inn." After collaborating with the likes of Thom Yorke and Sean Combs, Stallings released Virgo Blaktro & the Movie Disco in 2007. Two years later, he returned with He Was King, which also traded in danceable synth pop with a heavy Dirty Mind/Controversy-era Prince influence. Stallings' next album, Son of Analogue, was released free with the April 2011 issue of Mixmag magazine.

Over the next few years, the wild lifestyle and grueling schedule of a DJ on the road influenced Felix to "hit the reset button" and get sober. Considering himself "Thee Former Mezcalateer," he returned to the scene in 2013 with a series of electro-disco EPs, including Sinner Winner, co-released by his own label Rude Photo and the Brooklyn imprint No Shame. For 2015's introspective Narrative of Thee Blast Illusion, Felix collaborated with dub legend Lee "Scratch" Perry. ~ John Bush
HOMETOWN

Chicago, IL

GENRE

BORN

1972