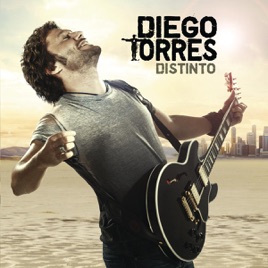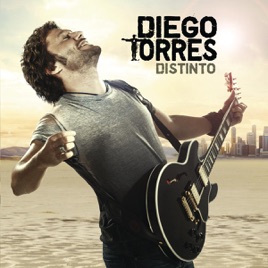 10 Songs, 34 Minutes
Released:

Jan 1, 2010

℗ 2010 Universal Music Argentina S.A.
About Diego Torres
Diego Torres is a three-time Latin Grammy-winning Argentine pop singer, songwriter, musician, and actor who has explored many realms of Latin pop, tropical, and even rock & roll music. He is the son of the legendary Lolita Torres.

Torres formed his first band, Macca, while he was still in his teens. In 1989, he began his acting career by landing a role on the television series Nosotros y los Otros, which lasted for three years; he worked in other telenovelas as well. Although he was acting, he was still with Macca and trying to get a record deal. Due to internal tensions and the different career goals of its members, they split in 1991. Undaunted, Torres pursued a solo recording career and got a record deal a year later. Diego Torres was issued 1992 and sold 200,000 copies. Almost simultaneously, he won a role in the play El Zorro that year alongside actor Pablo Rago. He re-entered the studio and emerged with Tratar de Estar Mejor in 1994. It displayed his diverse talent in delivering reggae, ballads, and pop-funk. The title track, "Deja de Pedir Perdón," and the song "San Salvador" were hit singles. He promoted the recording by touring all over Spain and Latin America with several television appearances added to the mix. The album sold over 700,000 copies globally.

For his next project, he teamed up with producer Celso Valli. They recorded in cities as diverse as Los Angeles and Bologna. Luna Nueva was released in 1996. Before touring, he took a role in the Juan Bautista Stagnaro film La Furio; it became one of the most popular releases in Argentinian cinema that year, and with a promotional tour, the soundtrack album sold over half-a-million copies.

Torres didn't record again until early 1999. The album Tal Cual Es featured the hit single "Qué Será." It didn't do as well commercially as its predecessors, but that was due to Argentina's economic troubles. The country entered a great depression in 1998 and didn't begin to emerge from it until 2002.

As an artist, Torres responded to the crisis with his most optimistic album in 2001. Recorded in Buenos Aires and Miami, Un Mundo Diferente offered a collision of many Latin rhythmic styles all given a modern pop slant. It was buoyed by its infectious hit single "Color Esperanza," co-written with Cachorro López and Coti Sorokin. It hit the top spot in Argentina and the second spot in Venezuela. The track became an anthem of hope. It was translated into several languages and was sung by schoolchildren throughout Latin America.

In 2004, he released MTV Unplugged, via the television network. Along with his own intimate performances and stories, it featured guest appearances from Julieta Venegas, Vicentico, and La Chilinguita.

Torres released the star-studded Andando in 2006. Recorded in Los Angeles, Buenos Aires, and the Dominican Republic, it featured guest appearances by Juan Luis Guerra Afo Verde, Joaquín Sabina, and Luis Cardozo, among others. Its title track single with Guerra helped to ensure its success. It sold over 600,000 copies.

The title of 2010's Distinto reflected a shift in direction. Torres more outwardly embraced rock and hip-hop without losing his signature pop sound. The album benefited from several guest appearances by Iberian rapper Mala Rodríguez on "Mirar Atrás," the Orishas' Yotuel on "Cuando No Queda Nada," and the legendary Argentine musician Kevin Johansen on "Bendito." He followed it with a long, grueling tour over the next two years that took him across the globe, playing many European countries for the first time. He also appeared in the films Los Vecinos en Guerra and Papeles en el Viento and became a father in 2013. He spent most of 2014 at home bonding with his wife and daughter.

In July of 2015, via Sony, Torres issued a new single, "Hoy Es Domingo," a duet with the great salsero Ruben Blades. The tune combined tropical and Latin rhythms and placed inside the Top 20 on the Latin Pop Songs chart as well as on the Hot Latin Songs and Tropical Airplay lists. A second single, "La Vida Es un Vals," was released in September on the same date as the full-length, Buena Vida. The album spent seven weeks inside the Latin Top 25. In October, Torres was inducted into the Latin Songwriters Hall of Fame. ~ Thom Jurek
HOMETOWN

Buenos Aires, Argentina

GENRE

BORN

March 9, 1971
50 million songs.
Zero ads.
New subscribers only. Plan automatically renews after trial.