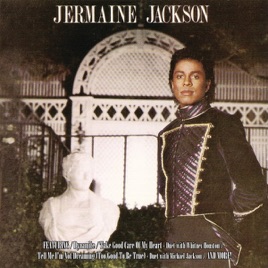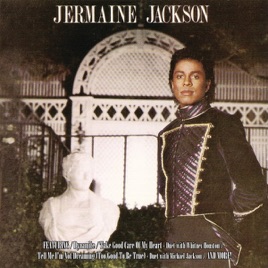 TITLE
TIME
6:01
4:05

Tell Me I'm Not Dreaming (Too Good to Be True) [feat. Michael Jackson] [with Michael Jackson]

4:27

Escape from the Planet of the Ant Men

5:06

Come to Me (One Way or Another)

5:17
4:47

Take Good Care of My Heart (with Jermaine Jackson)

Whitney Houston

4:20
4:07
4:50
9 Songs, 43 Minutes

℗ 1984 Arista Records, Inc.
Customer Reviews
OMG! Jermaine!!
DodgersRaidersLakersJackson5
such a sexy voice!
iLove this album!
Jermain Jackson
What a great album This should have been a breakout album for him but Michael took over the charts and I guess one Jackson at a time was enough. This album has really good dance music and it introduces us to Whitney. My favorite songs have to be Escape From The Planet of the Ant Men and Sweetest, Sweetest. Both are great dance songs.
Awesome Duet with Jermaine and Michael!!!!!
Best part of the whole album!!!!!! Glad you finally have this!!!!
About Jermaine Jackson
The lone Jackson family member to stay with Motown while the other brothers split for CBS/Epic (he was then married to Berry Gordy's daughter Hazel), Jermaine enjoyed a artistically diffident career during the '70s at Motown, surfacing with an occasional hit like a remake of "Daddy's Home" (1972) and "Let's Be Young Tonight" (1975). Jermaine got a badly needed shot in the arm from Stevie Wonder, who wrote and produced "Let's Get Serious," a Top Ten pop and soul dance hit that came around the time of brother Michael's pop ascendancy. After scoring a Top 20 pop hit in 1982 with the infectious "Let Me Tickle Your Fancy," Jermaine left Motown in 1983 for Arista Records, where he scored a pair of hits in 1984 with "Do What You Do" and the scintillating dance number "Dynamite." Subsequently, he re-joined the Jacksons in time for their ill-fated Victory tour in 1984. Jackson has recorded sporadically since, though he generated controversy in 1991 when "Word to the Badd," a thinly veiled attack on his brother Michael, was leaked out to urban music stations. ~ John Lowe
ORIGIN

Gary, IN

GENRE

BORN

December 11, 1954