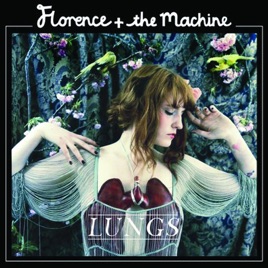 EDITORS' NOTES
Big, bold, and baroque, Florence + The Machine's debut album thrives on drama. Built around the effortless sweep of Florence Welch's voice, and the delicate trills of the harp, it proudly lays its emotions bare, barreling between suffocating lust on "Drumming Song," debilitating fear on "Rabbit Heart (Raise It Up)," and the pain of heartbreak on the breathless "Cosmic Love." But Welch also understands the power of redemption: She closes with a rousing version of The Source and Candi Staton's "You've Got the Love."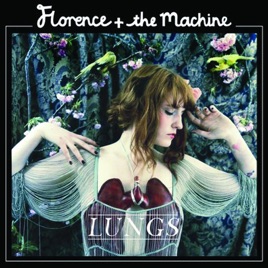 EDITORS' NOTES
Big, bold, and baroque, Florence + The Machine's debut album thrives on drama. Built around the effortless sweep of Florence Welch's voice, and the delicate trills of the harp, it proudly lays its emotions bare, barreling between suffocating lust on "Drumming Song," debilitating fear on "Rabbit Heart (Raise It Up)," and the pain of heartbreak on the breathless "Cosmic Love." But Welch also understands the power of redemption: She closes with a rousing version of The Source and Candi Staton's "You've Got the Love."
| | TITLE | TIME | PRICE |
| --- | --- | --- | --- |
| | | 4:12 | $1.29 |
| | Rabbit Heart (Raise It Up) | 3:52 | $1.29 |
| | I'm Not Calling You a Liar | 3:05 | $1.29 |
| | | 3:34 | $1.29 |
| | | 2:04 | $1.29 |
| | | 3:38 | $1.29 |
| | | 3:43 | $1.29 |
| | | 4:09 | $1.29 |
| | | 4:15 | $1.29 |
| | | 2:56 | $1.29 |
| | | 3:13 | $1.29 |
| | | 4:40 | $1.29 |
| | | 2:48 | $1.29 |
13 Songs

℗ 2009 Universal Island Records Ltd. A Universal Music Company.
Customer Reviews
Wonderful~!
Florence and the Machine is utterly amazing! I just think that the Lungs deluxe edition should be added to the US iTunes! If you agree, say that this review is helpful!
Life begins after Florence
This is the best music I have ever heard.
About Florence + The Machine
Hailing from South London, Florence Welch writes songs blending pop, soul, and Baroque arrangements into a sound that earned considerable buzz. Florence + the Machine released their debut single, "Kiss with a Fist," on the Moshi Moshi label in June 2008. The critically acclaimed debut album Lungs followed in July 2009 and quickly became one of the year's most popular releases in the U.K., where Florence charted four Top 40 singles in less than 12 months. The songs gathered steam in other parts of the world, too, particularly in America, where "Dog Days Are Over" peaked at number 21, went platinum, and even earned its own performance on the TV show Glee. Lungs was reissued the following year in a two-disc package entitled Between Two Lungs, and included a bonus 12-track disc that featured live versions and remixes. That same year, Florence + the Machine returned to the studio with producer Paul Epworth (Bloc Party, Adele) to begin work on their second full-length outing. The resulting Ceremonials, which successfully expanded on the group's already huge sound, arrived on Halloween in 2011. The following year saw the release of CD and DVD versions of MTV Unplugged, an 11-track set filmed before a small studio audience that featured fan favorites along with a pair of covers, including "Try a Little Tenderness" and the Johnny Cash/June Carter classic "Jackson," the latter of which featured guest vocals by Queens of the Stone Age frontman Josh Homme. That same year, Welch announced an upcoming period of inactivity. Her much-anticipated third studio long-player, the Markus Dravs-produced How Big, How Blue, How Beautiful, was announced in late 2014 and arrived in May 2015. It was the band's third consecutive number one U.K. album, and their first to top the U.S. chart. ~ James Christopher Monger
ORIGIN

London, England

FORMED

2007
Top Songs by Florence + The Machine
See All
Top Albums by Florence + The Machine
See All
Top Music Videos by Florence + The Machine
See All