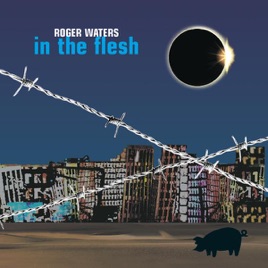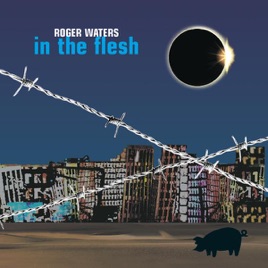 | | TITLE | | TIME |
| --- | --- | --- | --- |
| | | | |
| | The Happiest Days of Our Lives (Live) | | |
| | Another Brick In the Wall, Pt. 2 (Live) | | |
| | | | |
| | Get Your Filthy Hands Off My Desert (Live) | | |
| | | | |
| | Pigs On the Wing, Pt. 1 (Live) | | |
| | | | |
| | Welcome to the Machine (Live) | | |
| | Wish You Were Here (Live) | | |
| | Shine On You Crazy Diamond, Pt. 1-8 (Live) | | |
| | Set the Controls for the Heart of the Sun (Live) | | |
| | Breathe (In the Air) [Live] | | |
| | | | |
| | | | |
| | The Pros and Cons of Hitch Hiking, Pt. 11 (aka 5:06 A.M. - Every Stranger's Eyes) [Live] | | |
| | Perfect Sense, Pt. 1 & 2 (Live) | | |
| | The Bravery of Being Out of Range (Live) | | |
| | | | |
| | | | |
| | | | |
| | | | |
| | | | |
| | | | |
24 Songs, 2 Hours 27 Minutes
Released:

Nov 14, 2000

℗ 2000 SONY BMG MUSIC ENTERTAINMENT
Ratings and Reviews
Awesome!!
Great recording. Great sound by roger waters. As always doing great!!
Awesome
I don't know why people don't like Roger on lead vocals. Don't get me wrong, David is preferred, but Roger isn't bad either.
Re: Can't hit the notes any more.
Sadly Roger has others singing because he can't hit the high notes any more. And when he does "sing" he blurts out the lyrics in a clipped, hoarse, croaking bleat. . . not the way fans want to hear their favorite songs rehashed. For those who accused Gilmour of a money grab with "Live In Gdansk," are you serious? What do you think THIS is? At least Gilmour can still carry a tune.