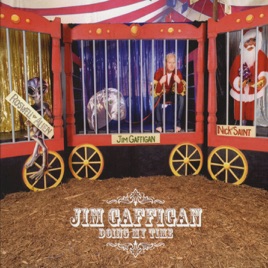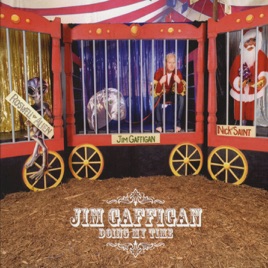 | | TITLE | TIME |
| --- | --- | --- |
| | | 11:19 |
| | | 1:08 |
| | | 4:39 |
| | | 4:08 |
| | | 5:29 |
| | | 4:01 |
| | | 5:12 |
| | | 1:48 |
| | | 7:55 |
| | Guy With the Red Umbrella | 2:55 |
| | | 5:21 |
| | | 4:21 |
| | | 5:29 |
13 Songs, 1 Hour, 3 Minutes

℗ 2004 Comedy Central Records
Ratings and Reviews
WOOO
FINALLY! I have been waiting forever for the clean version of this to come! IM a manitee!
Doin' my time
this guy is hilarious I could not stop laughing
the only jokes I do not like from jim G. are his jesus jokes other than that this guy cracks me up
lol
I have not listened to this album but "Beyond the Pale" is hilarious! I listen to it almost every day for a year and it still makes me laugh out loud! I can't imgine any of his material not being funny!
About Jim Gaffigan
A dry and clever standup comedian who's hateful toward Hot Pockets and proud to be pale, Jim Gaffigan is a regular on the late-night talk show circuit and an in-demand actor as well. After his first appearance on The Late Show with David Letterman, Letterman himself asked Gaffigan to develop a show for Letterman's production company, World Wide Pants. Although the show, Welcome to New York, didn't work out, Gaffigan's talent was recognized and soon he was making appearances on The Ellen Show, Ed, Law and Order, Sex and the City, and That '70s Show. During this time, Gaffigan released four CDs of his standup on his own label and worked in films, with small roles in Three Kings, Road Trip, and Igby Goes Down. In 2004 he signed a deal with Comedy Central that would include a successful television special and his CD debut for the label, Doin' My Time. The CD included Gaffigan's soon to be famous routine on the dangers of eating Hot Pockets. MP3s of the routine would be attached to numerous e-mails and traded on the Internet before Gaffigan would return in 2006 with his Beyond the Pale CD, DVD, and television special. Bowling, bacon, and the Waffle House chain of restaurants were some of the topics covered on his 2009 release, King Baby. Returning to this theme, his 2012 effort Mr. Universe included the track titles "McDonalds," "Subway," and "Dominos." "Donuts," "Fried Bread," and "Kobe Beef" all appeared on 2014's Obsessed, an album that kicked off with the track "Can't Stop Eating." In 2017, Gaffigan released Cinco, the title referring to the fact that he's the father of five children, and it was the soundtrack to his fifth comedy special for cable television. ~ David Jeffries
ORIGIN

Chesterton, IN

GENRE

BORN

July 7, 1966