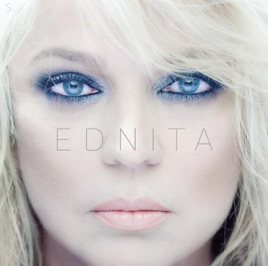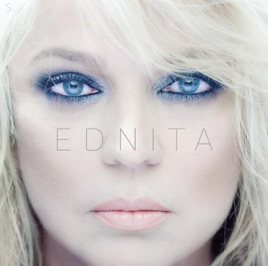 | | TITLE | TIME | PRICE |
| --- | --- | --- | --- |
| | | 3:49 | $1.29 |
| | | 3:48 | $1.29 |
| | | 3:44 | $1.29 |
| | | 4:06 | $1.29 |
| | | 3:38 | $1.29 |
| | | 3:48 | $1.29 |
| | | 3:53 | $1.29 |
| | | 3:36 | $1.29 |
| | | 3:19 | $1.29 |
| | | 3:26 | $1.29 |
| | | 3:13 | $1.29 |
| | La Fuerza de un Te Quiero | 3:42 | $1.29 |
12 Songs

℗ 2009 Sony Music Entertainment US Latin LLC
Customer Reviews
Excelente
Definitivamente, otra joya de Ednita Nazario para la Musica popular de Latino America. Un clasico de disco, les adelanto.

Definetevely on of the best discs of the year. It is already a clasic of the popular music of Latin American.
¡Me Gusta Ednita!
I am loving this album. There is not a bad song on it. Every song rates at least 4 or 5 stars. I love Ednita's voice - powerful, passionate, and lovely. I have only known of Ednita for a short time because they don't play her on the radio here where I live. Thank God for the internet. I have discovered so many great artists in the past couple of years that I had never heard of before. And rightfully, I should have heard of Ednita a long time ago. She is brilliant! She deserves to be the biggest star in the world.
About Ednita Nazario
Ednita Nazario is among the most recorded, beloved, consistently charting, and most persistently popular Latin pop stars of her generation. Renowned for her vocal depth and native performance ability, Nazario was set apart from her peers at a young age. Little Ednita began her recording career as young as seven years old. After being discovered by record producer Ernest Herger at a baseball game in her hometown of Ponce, Puerto Rico, Nazario was signed to a recording and concert contract, initiated by her debut single "Mi Amor Lollipop." Playing local theaters for a time, Nazario soon formed her own group, the Kids from Ponce, who soon became popular on the youth/teen event circuit. Having climbed to idol status among Puerto Rican youth, the Kids split up. Nazario was offered a primetime variety show. As host of the popular program, Nazario became a national celebrity at the age of 14. The program lasted four years, during which time Nazario hosted a variety of international superstars, winning fans throughout Latin American media. During her time with the program, Nazario released her debut record, Al Fin...Ednita! The project won her Best New Artist and Best Album of the Year. Three years full of international appearances and acclaim later, Nazario released her sophomore effort, Al Rojo Vivo. She married Argentine singer/songwriter Luis Angel Marquez in 1987. The couple gave birth to their daughter Carolina the following year, inspiring the title of her forthcoming record, Fuerza de Gravidad. The record marked Nazario's transition from a youth icon to an artist with adult appeal. Following her divorce from Marquez, Nazario released Metamorphosis, which was followed by the landmark record Pasiones. The album produced 11 number one hits in a row, becoming one of the year's most important records. The years that followed generated a series of successful ventures, including Nazario's Broadway debut, in Paul Simon's Songs from the Capeman in 1998. From 1999's Corazón to 2005's Apasionada, Nazario's discography grew significantly. Each new addition topped its predecessor. Nazario's releases consistently charted in numerous Billboard categories (placing no less than ten albums in the Top 200, and three number ones in Top Latin Albums, including 2009's Soy Mujer and 2012's Desnuda, as well as ten in the Top Five). Her recordings have scored in the dozens on airplay, streaming, download, and sales charts alike. In the spring of 2017, she issued Una Vida, her 27th album to coincide with the publication of her autobiography of the same name, published by Penguin. ~ Evan C. Gutierrez
ORIGIN

Ponce, Puerto Rico

BORN

Apr 11, 1955
Top Songs by Ednita Nazario
See All
Top Albums by Ednita Nazario
See All
Top Music Videos by Ednita Nazario
See All