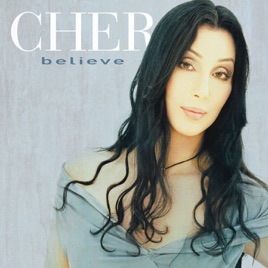 10 Songs, 43 Minutes
Released:

Oct 26, 1998

℗ 1998 All tracks 1998 Warner Music UK Ltd except track 10 1987 The David Geffen Company.
Ratings and Reviews
ABOUT TIME.
It's about time this CD was put on here. I have sent many requests for this CD and its a relief Cher is finally getting the respect she deserves. This album made my childhood. Cher is creation, my savior.
YESSS!!!
I dont know how long i have waited for itunes to get this cd.... now they finally have it!!! CHER IS THE GREATEST SINGER OF ALL TIME!
what took so long
this was Cher's best selling album EVER!!!!!! i was surprised it wasn't on here sooner. Cher & this album ROCK!!!!
About Cher
Cher has had three careers that place her indelibly in the public consciousness, and two have been in association with her then-husband, composer/producer/singer Salvatore "Sonny" Bono (b. February 16, 1935, d. January 8, 1998). She charted major hit records in the 1960s and 1970s, working in idioms ranging from early-'60s girl group-style ballads to Jackie Deshannon folk-influenced pop, to adult contemporary pop in the manner of later Dusty Springfield. She also embarked on an acting career, initially in the late '60s in association with her work as part of Sonny & Cher but later on her own, which led to a series of increasingly polished and compelling performances in Silkwood, Mask, and Moonstruck, for which she won the Academy Award for Best Actress.

Cherilyn Sarkisian was born in California in 1946; she was 17 when she first met Salvatore "Sonny" Bono, a songwriter and protégé of producer Phil Spector. Sonny brought her to Spector, who used her as a backup singer and produced one single by her, a novelty Beatles tribute record called "Ringo I Love You" issued under the name Bonnie Jo Mason. It disappeared without a trace, but the couple were undaunted -- they emerged as a duo, initially called Caesar & Cleo, later that year, and cut "The Letter," "Do You Wanna Dance," and "Love Is Strange."

Caesar & Cleo didn't trouble the chart compilers with any degree of success, but late in 1964, Cher (then known as Cherilyn) was signed to Liberty Records' Imperial imprint, and Sonny came along as producer. A Spector-ish version of "Dream Baby" managed to get airplay in Los Angeles, becoming a local hit, and they suspected they were onto something. That same month, Sonny & Cher, as they were now known, signed to Reprise Records and released their first single, "Baby Don't Go." The song became a major local hit in Los Angeles, after which the duo jumped from Reprise to the Atco label, a division of Atlantic Records. In April 1965 their first single, "Just You" was released and rose to number 20 on the charts. The duo was on its way, and Cher also had Imperial Records after her for a second single. The couple had seen the Byrds pioneer commercial folk-rock with Bob Dylan's "Mr. Tambourine Man," and had witnessed them performing another Dylan number, "All I Really Want to Do" at a club in Los Angeles. The group intended to issue their own recording of "All I Really Want to Do," but Cher, with Sonny producing, beat them to the punch with her own recording of the song.

She pursued a dual career for the next two years, cutting solo recordings under Sonny's guidance that regularly charted, and duets with her husband for Atco. A month after "All I Really Want to Do," they released "I Got You Babe," which was one of the biggest-selling and most beloved pop/rock hits of the mid-'60s, and the couple's signature tune across two eras of success. Cher's solo career ended up slightly overshadowed by her work with Sonny & Cher, but at the time she was fully competitive on her own terms -- her first LP reached the Billboard Top 20 and was on the albums charts for six months. "Bang Bang (My Baby Shot Me Down)" was another hit, a million-seller that made number three in America and England, and she made the Top Ten once more with her 1967 single "You Better Sit Down Kids." The latter song, written by Sonny (and which was also a hit for Glen Campbell), dealt with divorce, an unusual subject for a 1960s pop record, and was one of a series of releases on which Cher's music broached difficult areas -- others were "I Feel Something's in the Air," which dealt with unwanted pregnancy, and "Mama (When My Dollies Have Babies)."

Cher's solo career at Imperial, which had created some political problems for the couple at Atlantic, ended with the lapsing of her contract in 1967, and she moved to Atlantic. Ironically, it was this move that contributed to the unhappy reversal of the couple's fortunes at the end of the decade.

By the end of the 1960s, Sonny & Cher were no longer selling records. A series of commercial missteps, coupled with a change in public taste, had sharply curtailed their sales, and a pair of movies (Good Times, Chastity) had lost millions. Additionally, they were no longer recording for Atlantic -- though they were still under contract to them -- owing to the label's decision to take Cher's solo recordings out of Sonny's hands and assign a new producer to her.

Coupled with the presentation of a bill from the Internal Revenue Service for $200,000 in back taxes, these events left the couple in dire financial straits at the end of the 1960s. They were forced to play club dates, opening for artists like Pat Boone, and it was there that their second career, and a second career for Cher, took shape. A new contract with Decca Records in 1971, coupled with a chance at a summer replacement gig on the CBS television network, brought them a second chance at success.

The tryout on television was a success, as the couple proved to be as funny as they were musically diverse. It took a little longer to find a new formula for Cher's music -- her initial single on Decca's Kapp label, "Classified 1A," was a failure; a serious song dealing with a girl's feelings for a boyfriend killed in Vietnam; it was topical in all the wrong ways to become a pop chart success. Producer Snuff Garrett was recruited to work with her, and he found a series of songs that were perfect for Cher's maturing talent.

"Gypsies, Tramps and Thieves," a conscious attempt to emulate Springfield's "Son of a Preacher Man" (which also recalled Cher's own "Bang Bang") was released late in 1971 and became a number one hit and a million-seller. To some listeners, "Gypsies, Tramps and Thieves" was the epitome of schlocky pop/rock, but the song's subject matter, unusual tempo changes, and an incredibly memorable chorus-hook became a vehicle for a transcendent performance by the singer, marking Cher's maturation as an artist (the B-side, "I Hate to Sleep Alone," written by Peggy Clinger of the Clinger Sisters, curiously enough, managed to recall Sonny's Spector-influenced productions from the Imperial years). A follow-up album, featuring her covers of contemporary hits such as "Fire and Rain," sold well also, and her next single, "The Way of Love," a revival of a mid-'60s Kathy Kirby hit, solidified the image of a new, more confident and powerful Cher. And the debut of the couple's regular network variety series on CBS in January 1972 brought them back to the center of American and international popular culture in a more mature, wittier guise, and one that concentrated much more on Cher as a personality.

Her 1960s music ran the gamut from Spector-style miniature teen pop symphonies to covers of contemporary adult pop ("It's Not Unusual") and folk-rock. Her voice wasn't very rich or powerful, but it was expressive and surrounded by Sonny's radiant Spector creations, and she could put over an almost inappropriately cheerful sounding version of "The Bells of Rhymney" or "Blowin' in the Wind." By contrast, her early-'70s material, solo or with Sonny, had a more adult point of view and personality. "Gypsies, Tramps and Thieves" and the later number one solo hits "Half-Breed" and "Dark Lady" were dramatic, highly intense performances, almost as much "acted" as sung, and very different from her 1960s output.

In 1974, it was revealed that the couple's marriage was coming to an end. Ironically, Cher came out of this split more secure than her husband, despite his having guided her career for a decade and having all of the real training in the entertainment business. She embarked on an acting career, even as she continued to make headlines for her romantic exploits, including an affair with (and two marriages to) Gregg Allman. She became a far better actress than she was a singer, first revealed in Mike Nichols' Silkwood (1983) and then in Peter Bogdanovich's Mask (1985) and George Miller's The Witches of Eastwick (1987). Her acting peers caught on to the worth of her work in time for an Academy Award for Best Actress for her performance in Norman Jewison's 1987 romantic comedy Moonstruck.

Since the mid-'70s, Cher has been known more for her acting than for her music, although she has continued to record for numerous labels, including Columbia, and in 1998 scored an international chart-topping smash with the club-friendly single "Believe." The year 2001 brought Living Proof, the equally dance-oriented follow-up to the transformative Believe, and by 2005 she had completed the three-year, high-grossing Farewell Tour ahead of a lucrative Las Vegas residency of equal length. In 2010 she starred in the musical Burlesque, and "You Haven't Seen the Last of Me" from the movie's soundtrack went on to win a Golden Globe Award. In September 2013 Cher released a new studio set, Closer to the Truth, the results of further sessions with assistance from Mark Taylor, the British songwriter/producer who had been a regular collaborator since Believe. ~ Bruce Eder
HOMETOWN

El Centro, CA

GENRE

BORN

May 20, 1946