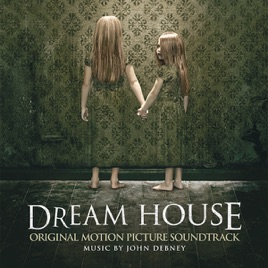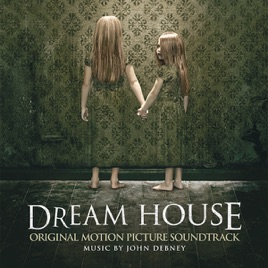 Dream House (Original Motion Picture Soundtrack)
| | TITLE | TIME | PRICE |
| --- | --- | --- | --- |
| | | 5:39 | $0.99 |
| | | 2:56 | $0.99 |
| | | 3:20 | $0.99 |
| | | 6:03 | $0.99 |
| | | 1:35 | $0.99 |
| | | 1:43 | $0.99 |
| | | 2:35 | $0.99 |
| | | 2:12 | $0.99 |
| | | 3:19 | $0.99 |
| | | 3:14 | $0.99 |
| | | 2:38 | $0.99 |
| | | 4:06 | $0.99 |
| | | 4:01 | $0.99 |
| | Peter Saves Ann / Redemption | 7:30 | $0.99 |
| | | 5:56 | $0.99 |
15 Songs

℗ 2011 Back Lot Music, A Division Of Universal Studios, Inc.
Customer Reviews
"Hauntingly Beautiful; Debney is a rare breed by today's standards.
It's just a shame that it seems like every time Debney writes a score this good it winds up in a film it doesn't deserve. "Dream House" is an excellent addition to any horror/suspense soundtrack collection.
debney rules!
theres not a style of film that Debney doesnt write brilliant music for!!
About John Debney
Academy Award-nominated and Emmy-winning composer John Debney has been part of the Disney family since before he was born in Glendale, California, in 1956. The son of Disney Studios producer Louis Debney, he grew up playing and writing music while spending time with his father at work. He even knew Walt Disney. Upon graduating from the California Institute of Arts, he began working at the Mouse House in the copying department. His earliest compositions were used for Epcot's international pavilions and rides. He also worked with Hanna-Barbera composer Hoyt Curtin, contributing music to the Jetsons and Flintstones. From there, Debney would go on to score such television shows as Star Trek: The Next Generation, Star Trek: Deep Space Nine, Doctor Who, and Seaquest DSV, for which he won an Emmy for Best Main Title in 1993. In the early '90s, he also wrote additional music for the Disney parks, this time for Disneyland attractions. His first major film score opportunity was 1993's Hocus Pocus. Other notable scores include Jim Carrey vehicles Liar Liar and Bruce Almighty, Robert Rodriguez films like the Sin City adaptation and the Spy Kids series, Chicken Little, The Princess Diaries, Cutthroat Island, and his Academy Award nomination for Best Original Score for The Passion of the Christ. He has also collaborated with director Jon Favreau on a number of projects, like Elf, Zathura, Iron Man 2, and the 2016 live adaptation of Disney's The Jungle Book. ~ Neil Z. Yeung
ORIGIN

Glendale, CA

BORN

Aug 18, 1956