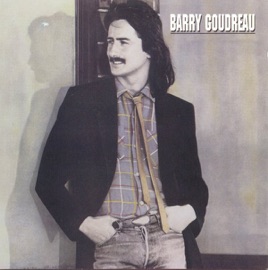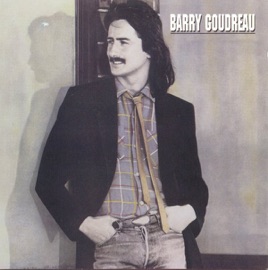 | | TITLE | TIME | PRICE |
| --- | --- | --- | --- |
| | | 3:37 | $1.29 |
| | | 3:57 | $1.29 |
| | | 4:27 | $1.29 |
| | | 3:51 | $1.29 |
| | | 3:24 | $1.29 |
| | | 3:30 | $1.29 |
| | | 3:09 | $1.29 |
| | | 1:47 | $1.29 |
| | | 4:54 | $1.29 |
9 Songs

℗ 1980 Sony Music Entertainment Inc.
Customer Reviews
DavCoo
Great songs and superb guitar work from Barry with exceptional vocals from Brad. Sib rocked the drums good and Fran Cosmo had a few songs singing. Hard Luck, Mean Woman Blues, and Dreams are my favorite cuts off this album. 5 stars...
Barry Goudreau
I've always affectionately called this album "Boston III," because it's timing was perfect to be the third Boston album (eponymous in '76, "Don't Look Back" in '78), but it sounds like a full on Boston album, sans Tom Scholz. This album is what rock n' roll is all about: good mates getting together to make good music, all the while the world is uncertain (remember Boston was embroiled in legal battles at this time). The pairing of Brad Delp and Fran Cosmo was a match of divine proportions. As any Boston fan knows, both Brad and Fran shared vocal duties in the band, but on Goudreau's solo album, it's the intial pairing that makes history as we get to hear them show off their vocal prowess individually as well as together ("Nothin' To Lose"). Barry Goudreau's solo effort was a brilliant showcase of prestige and talent and a perfect pacifier for Boston fans who wondered and waited for something new after "Don't Look Back." Of course, Goudreau's "Orion the Hunter" project in 1984 would further serve as a nice bridge for Boston fans still waiting for the next endeavour. It would also see another unification of Boston's frontmen ("JoAnne") as well as furtheur solidfy Fran Cosmo as a formidable vocal force.
OK, so I've bounced from point to point, but the bottom line is: Barry Goudreau's self titled solo effort stands well on its own, but also stands well as a solid piece of Boston history, if one chooses to catagorize it as such. All said, this album holds its own as a "Boston Album" much better than "Third Stage" which followed it six years later. It was much more fun, and much more of a "party" than anything Boston had done since... perhaps that's cheapening the value, but I think it makes it fit into the fold much more easily. Enjoy your listen! Oh and just to clear up some confusion in the initial review of the album, it's noted that no bass player is listed.... Fran Cosmo played bass on the album!
About Barry Goudreau
Barry Goudreau played guitar on the first two stratospherically successful Boston records. As Boston impatiently waited for mastermind Tom Scholz to complete the third, Goudreau worked with other limbo members on Barry Goudreau in 1980. A decent professional rock work, Barry Goudreau yielded the radio piece "Dreams." Goudreau then left Boston and formed Orion the Hunter with Fran Cosmo, who sang on the solo slab. Another adroit offering, Orion the Hunter also won airplay with "So You Ran." Goudreau spent the ensuing years in legal proceedings with Scholz. He next surfaced with Boston vocalist Brad Delp in RTZ, a pleasant but faceless affair. ~ Doug Stone
ORIGIN

Boston, MA

BORN

Nov 29, 1951