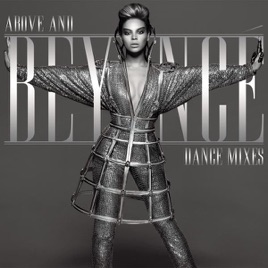 | | TITLE | | TIME |
| --- | --- | --- | --- |
| | If I Were a Boy (Maurice Joshua Mojo UK Remix) | | |
| | Single Ladies (Put a Ring On It) [DJ Escape & Tony Coluccio Remix] {Club Version} | | |
| | Diva (Karmatronic Club Remix) | | |
| | Halo (Dave Audé Club Remix) | | |
| | Broken-Hearted Girl (Catalyst Remix) | | |
| | | | |
| | Sweet Dreams (Harlan Pepper & AG III Remix) | | |
| | Ego (Remix) [feat. Kanye West] | | |
8 Songs, 49 Minutes
Released:

Jun 16, 2009

℗ 2009 Sony Music Entertainment
Ratings and Reviews
This special remix bundle actually saves you $2.22 if you download them all...
Old remixes "If I Were A Boy", "Single Ladies..." and "Halo" are repeated here. You can skip them and download the new ones like "Diva (Karmatronic Club Remix), "Broken-Hearted Girl (Catalyst Remix), Ego "OK DAC Remix) and "Sweet Dreams (Harlan Pepper & AG III Remix).

There's even collaboration with Kanye West who raps for a minute and 28 secs. Mr. West (a.k.a the man with an ego) teased and charmed his listeners, giving way to Beyonce's original track. I personally enjoyed this unmixed version which stands out from the rest of the fast tracks.

My fave remixes are "Diva", "If I Were A Boy" and "Sweet Dreams". A new intro to Beyonce's remix team is "Harlan Pepper & AG III" and they did a great job on featuring lots of Beyonce's vocals on "Sweet Dreams". Karmatronic and Maurice Joshua are resident DJs in Beyonce's remix career since Destiny's Child days. You can't go wrong with their work. Unfortunately, another DJ "Freemasons" is not to be found in this album. Remember the great "Green Light", "Beautiful Liar" and "Ring The Alarm" remixes from the B-day album. Freemason's remixes could have smashed the competition here.

And lastly, all the remixes are censored. But if you're faithful supporter of Beyonce – the one and only "Diva", you'll ignore this tiny glitch and download them all.
blah..
This was boring for beyonce , she can do better.
beyonce strikes again.
these remixes are worth listening to. theyre not amazing, but are certainly solid. nothing bad ever comes out of beyonce. one of my personal favorites are diva (karmatronic club remix). it slows down the beat a little but still sounds awesome. another good one is sweet dreams (harlan pepper & AG III remix) because of beyonces strong vocals mixed with the cool dance beat. im not the biggest fan of ego (remix) [feat. Kanye West]. it doesnt sound like a dance mix at all, and gets boring after the first minute. take a look at the other remixes too, its all about personal preference. overall, this is a good dance album. good job B! :)