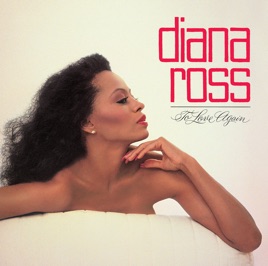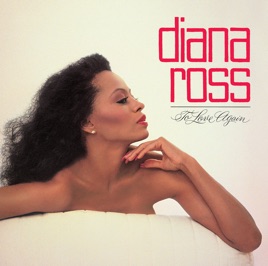 To Love Again (Expanded Edition)
TITLE
TIME
3:56
3:41
4:21

Cryin' My Heart out for You

3:47

Do You Know Where You're Going To? (Theme from "Mahogany") [Single]

3:23

I Thought It Took a Little Time (But Today I Fell in Love)

3:24
4:08

No One's Gonna Be a Fool Forever (Single Mix)

3:19

Touch Me in the Morning (Extended Single Mix Previously Unreleased)

3:56
2:55

Stop, Look, Listen (To Your Heart) [Alternative Take]

Diana Ross & Marvin Gaye

2:54
3:16
4:11
3:15
3:59

Never Say I Don't Love You

3:50

Endless Love (Soundtrack Version)

Diana Ross & Lionel Richie

4:25

Dreaming of You (Soundtrack Version)

Diana Ross & Lionel Richie

4:32

Share Some Love (Previously Unreleased)

4:05

We're Always Saying Goodbye (Previously Unreleased)

2:31
20 Songs, 1 Hour, 13 Minutes
Released:

Feb 17, 1981

℗ 2003 Universal Motown Records, a division of UMG Recordings, Inc.
Ratings and Reviews
Touch ME in the Morning
This song reminds me of my first kiss.....Wow!
Amazing Work
I love all the songs on this album. The lyrics are inspiring and every song is worth the money. Keep up the good work Diana!!
Hidden Gem
This album is surprisingly enjoyable. All of the songs are made well, and Diana sings her heart out on all of these songs. This album is a hidden gem and lends itself to repeated listenings; a highly recommended purchase, especially for fans of her music.
About Diana Ross
As a solo artist, Diana Ross is one of the most successful female singers of the rock era. If you factor in her work as the lead singer of the Supremes in the 1960s, she may be the most successful. With her friends Mary Wilson, Florence Ballard, and Barbara Martin, Ross formed the Primettes vocal quartet in 1959. In 1960, they were signed to local Motown Records, changing their name to the Supremes in 1961. Martin then left, and the group continued as a trio. Over the next eight years, the Supremes (renamed "Diana Ross and the Supremes" in 1967, when Cindy Birdsong replaced Ballard) scored 12 number one pop hits. After the last one, "Someday We'll Be Together" (October 1969), Ross launched a solo career.

Motown initially paired her with writer/producers Nickolas Ashford and Valerie Simpson, who gave her four Top 40 pop hits, including the number one "Ain't No Mountain High Enough" (July 1970). Ross branched out into acting, starring in a film biography of Billie Holiday, Lady Sings the Blues (November 1972). The soundtrack went to number one, and Ross was nominated for an Academy Award.

She returned to record-making with the Top Ten album Touch Me in the Morning (June 1973) and its chart-topping title song. This was followed by a duet album with Marvin Gaye, Diana & Marvin (October 1973), that produced three chart hits. Ross acted in her second movie, Mahogany (October 1975), and it brought her another chart-topping single in the theme song, "Do You Know Where You're Going To." That and her next number one, the disco-oriented "Love Hangover" (March 1976), were featured on her second album to be titled simply Diana Ross (February 1976), which rose into the Top Ten.

Ross' third film role came in The Wiz (October 1978). The Boss (May 1979) was a gold-selling album, followed by the platinum-selling Diana (May 1980) (the second of her solo albums with that name, though the other, a 1971 TV soundtrack, had an exclamation mark). It featured the number one single "Upside Down" and the Top Ten hit "I'm Coming Out."

Ross scored a third Top Ten hit in 1980 singing the title theme from the movie It's My Turn. She then scored the biggest hit of her career with another movie theme, duetting with Lionel Richie on "Endless Love" (June 1981). It was her last big hit on Motown; after more than 20 years, she decamped for RCA. She was rewarded immediately with a million-selling album, titled after her remake of the old Frankie Lymon and the Teenagers hit, "Why Do Fools Fall in Love," which became her next Top Ten hit. The album also included the Top Ten hit "Mirror, Mirror."

Silk Electric (October 1982) was a gold-seller, featuring the Top Ten hit "Muscles," written and produced by Michael Jackson, and Swept Away (September 1984) was another successful album, containing the hit "Missing You," but Ross had trouble selling records in the second half of the 1980s. By 1989, she had returned to Motown, and by 1993 was turning more to pop standards, notably on the concert album Diana Ross Live: The Lady Sings...Jazz & Blues, Stolen Moments (April 1993).

Motown released a four-CD/cassette box set retrospective, Forever Diana, in October 1993, and the singer published her autobiography in 1994. Take Me Higher followed a year later, and in 1999 she returned with Every Day Is a New Day. 2000's Gift of Love was promoted by a concert tour featuring the Supremes, although neither Mary Wilson nor Cindy Birdsong appeared -- their roles were instead assumed by singers Lynda Laurence and Scherrie Payne, neither of whom had ever performed with Ross during the group's glory days. In 2006 Motown finally released Ross' lost album Blue, a collection of standards originally intended as the follow-up to Lady Sings the Blues. The album I Love You from 2007 featured new interpretations of familiar love songs. That same year the cable television network BET honored Ross with their Lifetime Achievement Award. ~ William Ruhlmann
ORIGIN

Detroit, MI

GENRE

BORN

March 26, 1944