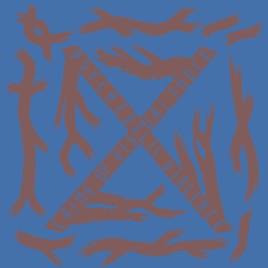 | | TITLE | | TIME |
| --- | --- | --- | --- |
| | | | 2:35 |
| | | | 5:02 |
| | | | 6:03 |
| | | | 4:42 |
| | | | 6:01 |
| | | | 6:34 |
| | | | 6:18 |
| | | | 3:57 |
| | | | 2:47 |
| | | | 4:49 |
| | | | 11:49 |
| | | | 4:28 |
12 Songs, 1 Hour, 5 Minutes
Released:

Apr 21, 1989

℗ 2007 Ki/oon Music
Ratings and Reviews
YES!!~
iTunes has started the X Japan craze. Soon, there will be a headline on the iTunes Store, saying "X JAPAN FULL CATALOUGE AVAILABLE". It's started.
badass album
x japan in tunes wow now people can find more songs here
This is THE BEST OF X-JAPAN!
This is the album that put X-Japan on the map. This is the greatest album EVER! I can only recommend that you buy the whole album because the entire compilation of songs makes the album that awesome.

So stop reading this and press Buy Album!
About X JAPAN
X Japan is one of the most influential rock bands in Japanese history. Formed as a speed metal band in the early '80s, the group attracted attention not only for its music, but also its popularization of visual kei, a cultural/musical/fashion movement whose emphasis on outrageous hairstyles and androgynous makeup was similar to glam rock. By the early '90s, X had also woven power ballads, pop, and classical music into the band's catalog, creating a sound that helped the group enter -- and, for several years, dominate -- the Japanese mainstream.

Before signing with a major label in 1988, X was one of the country's first independent acts to achieve national success. Childhood friends Yoshiki Hayashi (drums/keys) and Toshimitsu Deyama (vocalist/guitarist known as Toshi) formed the band as high-school students, and Yoshiki established his own label, Extasy Records, to release the group's material. With lead guitarist Hide (born Hideto Matsumoto), rhythm guitarist Pata (born Tomoaki Ishizuka), and bassist Taiji (born Taiji Sawada) filling out the lineup, X released several singles and one full-length album, 1988's Vanishing Vision, before signing with Sony toward the end of the decade. The group's major-label debut, Blue Blood, appeared in 1989.

Blue Blood went multi-platinum on the strength of three hit singles. The band's follow-up effort, Jealousy, was similarly popular, becoming the 12th best-selling album of 1991 despite its mid-year release. With the intention of breaking into international markets, X lengthened its name to X Japan (a decision meant to distinguish the Japanese group from the similarly named American punk band) and signed a new contract with Atlantic Records. The guys also hired bass player Heath (born Hiroshi Morie) to replace the departing Taiji. Drawing from the classical background of Yoshiki -- who'd emerged as the band's leader -- X Japan returned in 1993 with Art of Life, a symphonic album consisting of one long, eclectic, 29-minute track. Yoshiki also released a second symphonic album in 1993, working with producer George Martin to produce classical arrangements of several X Japan songs. Released later that year, Eternal Melody became the best-selling classical record in Japanese history. Meanwhile, Hide, Heath, and Toshi all released their own solo discs, with Hide's Hide Your Face enjoying the most popularity.

When X Japan returned in 1996 with Dahlia, the band both looked and sounded different. With the exception of Hide, who continued to favor the visual kei style, the musicians had largely abandoned the use of outrageous hairstyles and flashy costumes. They'd also pushed their sound into smoother territory, favoring ballads like "Forever Love" that highlighted Yoshiki's piano playing and Toshi's vocals over fast, furious rock songs. Even so, Dahlia proved to be one of X Japan's most popular albums to date; four singles topped the Japanese charts, and another song, "Tears," peaked at number two.

X Japan had become a national institution by the mid-'90s, but the band nevertheless pulled the plug in September 1997, with Toshi announcing his desire to leave the group and pursue music on a much simpler scale (a decade later, he revealed that he had actually gone bankrupt after being "brainwashed" by a cult). Several months later, the band held its farewell performance at the Tokyo Dome on New Year's Eve.

In the months that followed, Hide quietly emerged as the band's busiest alum, playing shows in support of his second solo release, Psyence, and even forming an American-based side project, Zilch, with members of Spread Beaver, Queens of the Stone Age, Killing Joke, and the Professionals. On May 2, 1998, Hide was found unconscious in his apartment and later died, the result of an apparent suicide.

Nearly ten years after Hide's death, X Japan began laying the foundation for a reunion. Former Luna Sea guitarist Sugizo, who'd helped popularize the visual kei movement alongside X Japan during the '90s, was brought aboard as the group's newest member, and the band began holding rehearsals in mid-2007. By the end of the year, they'd recorded a new song, "I.V.," and an international tour followed. In 2010, during a two-night run in Japan's Nissan Stadium, the band briefly reunited with founding bassist Taiji, who passed away the following year after complications resulting from an attempted suicide. The band continued to tour the world and record new music, but a follow-up to Dahlia still hung in limbo.

In 2016, after years of continual delays, X Japan officially announced their sixth studio album and accompanying documentary, We Are X; however, in early 2016 Pata was rushed to the hospital for treatment of a severe blood clot, and although he was discharged, the album was again delayed. The documentary and its accompanying soundtrack saw release in 2017. We Are X debuted in the Top Five of the Oricon charts and broke into the U.K. Top 30, peaking at number one on the U.K. Rock & Metal Albums chart. To celebrate the release, X Japan premiered the film before performing a headlining show at Wembley Arena on March 4, 2017, 40 years after Yoshiki and Toshi joined forces with their first band in 1977. ~ Andrew Leahey
ORIGIN

Chiba, Japan

GENRE

FORMED

1982