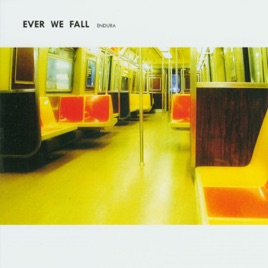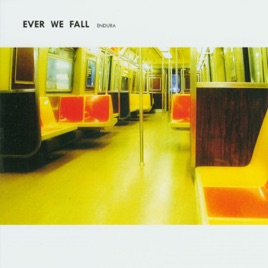 6 Songs, 28 Minutes
Released:

Dec 15, 1999

℗ 2003 Rise Records
Ratings and Reviews
Magic
Amazing EP, EWF is by far my favorite band ever... Get this now
An amazing acheivment in music. Why is this not recognized?
This is an album to be celebrated. An acheivment in Indie Rock/Emo music. "Unwind" was a mystical song with the opening guitar which also opens the album. They should have released "River City Ransom" as a single. But the song to be remembered is "Aria". The song has a sentimental and rather beautiful melody in the guitar and the lyrics and music. I think if everyone heard "Aria", they would think of anything that made them happy or sad, and they would break out into mild tears of joy or sorrow. I did. They recently broke up and anyone who loves their work should play "Aria" in dedication for their work or maybe your own reasons. Other bands will disband themselves from the term "emo" but if hardcore bands such as Underoath, The Used, and My Chemical Romance shoul hear this album, they would understand what "emo" music really means. It's not about cutting yourself (I don't do that you know), it's about your emotions and thats what I heard in "Endura".
i totally agree
this EP is flippin amazing, truly a rare find. i love Aria, i could just listen to it all day long, and River City Ransom is an excellent song as well, but the whole EP's just freakin great. Buy, you won't be dissapointed!
About Ever We Fall
Emo/indie rock outfit Ever We Fall began in Portland, OR. Originally starting out as a quartet, their sense of smooth hooks, singalong melodies, and earnest lyrics soon caught the attention of Rise Records. Signing to the label in 2003, the group recorded a six-song EP, Endura, with John Goodman (Death Cab for Cutie, Sleater-Kinney) and headed out on their first U.S. tour in support. Things were looking up for the band when during a stop in N.Y.C., their bassist abruptly left. Deciding to press on as a trio, band roles were slightly reconfigured, bringing into effect the current lineup -- Adam Brazie sang and became the sole guitarist, Ryan Furlott switched from guitar to bass, and Matthew Szklarz stayed on drums. Ever We Fall signed to Hopeless in 2004 and issued their debut full-length, We Are But Human, in February 2006. ~ Corey Apar
ORIGIN

Portland, OR

GENRE