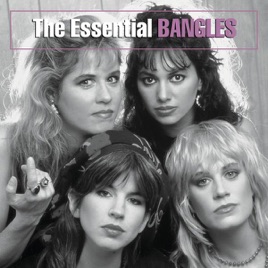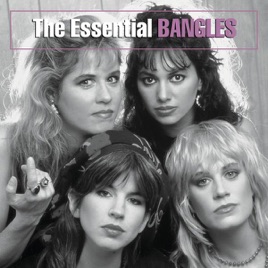 TITLE
TIME
3:05
3:03
3:12

If She Knew What She Wants

3:51
3:58

Getting Out of Hand

The Bangs

2:13
4:46
3:24

What I Meant to Say (Single Version)

3:22
3:01
3:02
3:29

Hero Takes a Fall (Single Remix)

2:55
2:47
3:21
15 Songs, 49 Minutes

℗ 1981 Down Kiddie! Records L.L.C., 1982 Courtesy of Illegal Records., 1984, 1985, 1987, 1988, 2004 Sony Music Entertainment Inc.
Ratings and Reviews
IM AN 80s BABY!!!
I was born in 81' and not till recently have I come to appreciate the awesome music that came out of the 80s!!! The Bangles are one of my all-time favorites and their songs are great if you need a change from all the so-called music out now!! Always a feel-good song here! LOVE IT!!!!
Long live bangles!!!!!! 
Im 12 and i love!!! The bangles!!
I LOVE YOU
PLEASE PLEASE PLEASE release your MUSIC VIDEOS!!!
About The Bangles
The Bangles combined the chiming riffs and catchy melodies of British Invasion guitar pop with a hint of the energy of new wave. In the process, they became one of the handful of all-female bands of the '80s to win both critical and commercial success. The critical success came first -- with their self-titled debut EP and full-length album, All Over the Place -- and popular success arrived once they polished their sound, added some synthesizers, and deviated slightly from their trademark jangling guitar hooks. Once they were selling at the platinum level, the Bangles didn't stay together long, but they left several pop gems behind them.

The group's original lineup formed in 1981, when guitarist/vocalist Vicki Peterson and drummer/vocalist Debbi Peterson responded to an advertisement that guitarist/vocalist Susanna Hoffs had placed in a local Los Angeles paper, The Recycler. Taking the name the Bangs, the trio released an single, "Getting Out of Hand"/"Call on Me," on their own label, Downkiddie. They had to change their name early the following year to the Bangles, since there was already a New York-based group called the Bangs. After an appearance on a Rodney on the ROQ compilation and a series of local concerts which featured new bassist Annette Zilinskas, Miles Copeland signed the Bangles to the IRS subsidiary Faulty Products and landed them an opening spot for the English Beat. That summer, the Bangles released a self-titled EP on Faulty Products.

In early 1983, the Bangles signed with CBS Records and Zilinskas left the band to join Blood on the Saddle. She was replaced by bassist/vocalist Michael Steele, a former member of the proto-punk hard rock group the Runaways. The group released its first full-length album, All Over the Place, in the summer of 1984. While it didn't feature any charting singles, the record managed to climb to number 80 on the American charts, a feat that owed equally to college radio, MTV, and strong reviews. In particular, a cover of Katrina & the Waves' "Goin' Down to Liverpool" and the original "Hero Takes a Fall" received heavy airplay on college stations across the country.

The Bangles released their second album, Different Light, during the spring of 1986. It was preceded by the colorful, neo-psychedelic single "Manic Monday," which was written by Prince under the pseudonym Christopher. "Manic Monday" became a number two hit in both America and Britain, sending Different Light into the Top Five as well. A cover of Jules Shear's "If She Knew What She Wants" was a relative commercial disappointment, stalling at number 29 on the U.S. charts, but the third single from Different Light, "Walk Like an Egyptian," was another major hit, spending four weeks at number one in America. It also peaked at number three in Britain. After the Bangles completed a summer tour, Hoffs starred in the movie The Allnighter, which was directed by her mother, Tamara. The film was released during the summer of 1987 and bombed at the box office, putting a fast stop to Hoffs' potential acting career. Meanwhile, "Walking Down Your Street," the final single pulled from Different Light, was released in early 1987 and peaked at number 11.

Later that year, the Bangles recorded a hard-rocking version of Paul Simon's "Hazy Shade of Winter" for the Less Than Zero soundtrack. The single peaked at number two in early 1988, and the band's third album, Everything, was released that fall. Everything was a slicker affair than either of band's previous records, but it didn't perform quite as well as Different Light. "In Your Room," the album's lead single, made it to number five, and the ballad "Eternal Flame" became the group's second number one single in early 1989. Even so, the record ran out of steam shortly after the release of its third single, "Be with You," which never made it past number 30. After a brief summer tour, the group disbanded and Hoffs began a solo career with 1991's When You're a Boy. The album never made it past number 83, though, and the single "My Side of the Bed" stalled at number 30. While in the midst of recording her second album, Hoffs was dropped from Columbia's roster.

Meanwhile, Vicki Peterson toured as a member of the Go-Go's (replacing the pregnant Charlotte Caffey from 1994 to 1995) and joined the Continental Drifters alongside future sister-in-law Susan Cowsill. Debbi Peterson teamed up with Siobhan Maher to form the duo Kindred Spirit, and Steele played in several short-lived bands after failing to land a solo deal. In 1998, the bandmembers began to drift back together, teaming up for the first time in nearly a decade to record a song for the second Austin Powers film. A tour followed in 2000. For the next two years, the reunited Bangles worked on Doll Revolution, which appeared in 2003 and marked Steele's final performance with the band. She left in early 2004, reportedly frustrated with the band's inability to tour a sufficient amount behind the album. The Bangles continued playing in her absence, with hired gun Abby Travis handling bass duties during the group's smattering of tour dates.

During the decade's second half, Hoffs recorded a pair of cover albums with Matthew Sweet. Both albums were produced by Sweet himself, and when it came time to find a producer for the Bangles' fifth record, Hoffs didn't have far to look. The resulting sunny, very California-sounding Sweetheart of the Sun was released in September 2011. The following years saw the band regularly touring while playing some big shows like 2012's Rewind Festival, the 50th anniversary celebration for the famous L.A. nightclub the Whisky a Go Go, and 2013's Paisley Aboveground, which featured the Bangles playing alongside reunited paisley underground bands the Three O'Clock and Rain Parade. In 2014, the band released Ladies and Gentlemen... The Bangles!, a compilation of early singles, EP tracks, and rarities. ~ Stephen Thomas Erlewine & Andrew Leahey
ORIGIN

Los Angeles, CA

GENRE

FORMED

1981