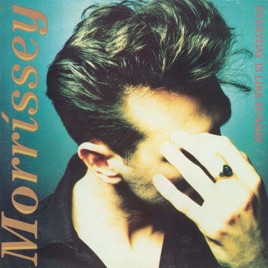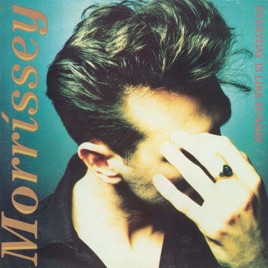 Everyday Is Like Sunday / Disappointed [Digital 45]
Morrissey
2 Songs, 6 Minutes
Released:

Dec 31, 1987

℗ 1988 Warner Bros. Records. Marketed by Rhino Entertainment Company, a Warner Music Group Company.
About Morrissey
A voice for angry outcasts and hopeless romantics alike, singer, songwriter, and former Smiths frontman Morrissey braids punk's iconoclasm with a biting wit and a flamboyant sense of despair. Born Steven Morrissey in 1959 in Manchester, England, he went on to form The Smiths in his early twenties—a band whose blend of shimmering guitar pop and self-lacerating lyrics set the template for an incalculable number of left-of-center artists. You can hear it in everyone from Radiohead and Belle and Sebastian to the downcast heroes of emo and alt-rock—even Outkast's André 3000 once said he wished he'd written The Smiths' lush 1987 ballad "Last Night I Dreamt That Somebody Loved Me" himself. Morrissey's solo career, which began in the late '80s after the band's acrimonious demise, has been just as fruitful—and built on his already-rabid cult following, particularly among Latino youths. Songs like "Everyday Is Like Sunday," "There Is a Light That Never Goes Out," and "Suedehead" use misery as a sort of security blanket, a defense against the traumas of giving one's self over to real vulnerability. Despite being a consummate provocateur—over the years, he's taken controversial stances all across the political spectrum—Morrissey has always managed to shrug off heavy feelings with lighthearted indifference, summing up his legacy as such to Melody Maker: "When they bury me in a church and chuck earth on my grave, I'd like the words 'Well, at least he tried' engraved on my tombstone."
HOMETOWN

Manchester, England

GENRE

BORN

May 22, 1959
50 million songs.
Zero ads.
New subscribers only. Plan automatically renews after trial.