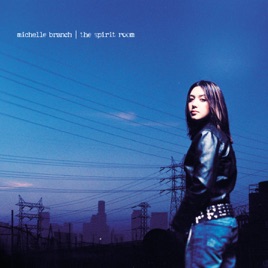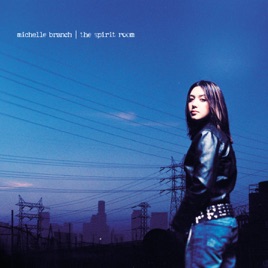 The Spirit Room (Deluxe Version)
| | TITLE | | TIME |
| --- | --- | --- | --- |
| | | | 3:34 |
| | | | 3:53 |
| | | | 3:37 |
| | | | 3:11 |
| | | | 4:15 |
| | | | 3:25 |
| | | | 3:43 |
| | | | 4:18 |
| | | | 3:55 |
| | | | 4:11 |
| | | | 4:17 |
| | Life On Mars (Cover Song) [Bonus Track] | | 3:42 |
| | Goodbye to You (Unplugged Version) [Bonus Track] | | 4:10 |
| | All You Wanted (Unplugged Version) [Bonus Track] | | 3:34 |
| | Everywhere (Acoustic Version) [Bonus Track] | | 3:33 |
| 16 | | | 3:56 |
| 17 | | | 3:40 |
| 18 | | | 3:33 |
18 Songs, 1 Hour, 8 Minutes
Released:

Feb 4, 2001

℗ 2001 Maverick Recording Company; 2009 Reprise Records.
Ratings and Reviews
She did it again!
I love how this video is so organic and honest. Michelle doesn't need any glitz and glam to be awesome. :)
the spirit room
what a great way to revisit a great record!
No words to express.
This woman is an example of how women can be beautiful inside and out. I'm 13 right now and first got this album when I turned 5 years old, and I knew all of the songs by heart a few days later. I think this was her best album, and she'll always be one of the most significant role models in my life. THIS is what teenaged girls should be looking up to, NOT Miley Cyrus or Heidi Pratt (Montag), or anybody (exception of Lauren Conrad, I have to say I like her) on those dumb reality shows. But, I'm not going to go on and on bashing those shows like I do at home. Michelle Branch is my idol. Forever and EVER.
About Michelle Branch
Although she rose to fame during the teen pop era, Michelle Branch -- who was 17 years old when her debut album, The Spirit Room, began its double-platinum run in 2001 -- modeled her own songs after iconic alt-rock females like Lisa Loeb and Melissa Etheridge. Raised in Arizona, Branch sang throughout her childhood but didn't pick up the guitar until her 14th birthday, when she received the instrument as a gift. Within a week, she'd written her first song. Branch's parents eventually decided to home school their daughter, allowing her more time to focus on a budding musical career and play shows in the Sedona area. Following the release of her first independent album, 1998's Broken Bracelet, Branch began attracting attention from major labels.

She signed with Maverick Records and began co-writing with John Shanks, a former member of Melissa Etheridge's band who had since moved into production. Together, the two wrote "Everywhere," which became Branch's first hit single in 2001. Released that summer, her debut album quickly produced two more hits, including the Top Ten single "All You Wanted." While working on a second album, Branch found time to collaborate with Santana on "The Game of Love," which became the lead single for Santana's 2002 album Shaman. "The Game of Love" peaked at number five and eventually won a Grammy Award, while "Are You Happy Now?" -- the first song from Branch's sophomore album, Hotel Paper -- maintained her presence on the charts in early 2003.

Like The Spirit Room, Hotel Paper went platinum and spawned two Top 40 singles. While touring in support of the album, Branch became engaged to her bass player, Teddy Landau, and the two married in May 2004. One year later, she launched a country side project with her backup singer, Jessica Harp. Initially calling themselves the Cass County Homewreckers, the two eventually trimmed down their name to the Wreckers and released an album, Stand Still, Look Pretty, in 2006. The album went gold, due in large part to the lead single "Leave the Pieces," which topped the country charts.

The Wreckers went their separate ways in 2007, with both musicians returning to their own careers. Branch spent several years writing songs and making guest appearances on other albums (including Chris Isaak's Mr. Lucky) before issuing a short EP, Everything Comes and Goes, in 2010. Over the next three years, she worked on an album called West Coast Time, but the album never materialized. Branch left Maverick/Reprise in 2015, signing with Verve that year. With the assistance of producers Gus Seyffert (Beck) and Patrick Carney (best known as the drummer of the Black Keys), she worked on her first album for Verve throughout 2016, releasing Hopeless Romantic in March 2017. ~ Andrew Leahey
ORIGIN

Flagstaff, AZ

GENRE

BORN

July 2, 1983