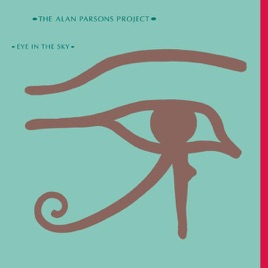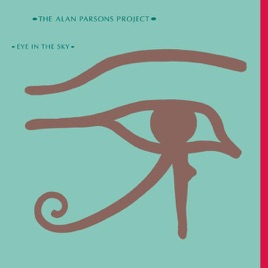 | | TITLE | TIME | PRICE |
| --- | --- | --- | --- |
| | | 1:55 | $0.99 |
| | | 4:36 | $1.29 |
| | | 4:51 | $1.29 |
| | | 2:10 | $1.29 |
| | | 7:19 | $1.29 |
| | You're Gonna Get Your Fingers Burned | 4:21 | $1.29 |
| | | 4:51 | $1.29 |
| | Mammagamma (Instrumental) | 3:33 | $1.29 |
| | | 3:54 | $1.29 |
| | | 4:55 | $1.29 |
| | | 1:53 | $1.29 |
| | Old & Wise (Eric Woolfson Guide Vocal) | 4:31 | $1.29 |
| | Any Other Day (Studio Demo) | 1:40 | $1.29 |
| | Silence & I (Early Version) [Eric Woolfson Guide Vocal] | 7:33 | $1.29 |
| | | 10:47 | Album Only |
| | Eye Pieces (Classical Naked Eye) | 7:51 | $1.29 |
16 Songs

℗ 1982, 2007 Arista Records LLC
Customer Reviews
I'm Eighteen and Lovin' it!
Seriously, people don't listen to music anymore - everything in songs is crap...except this stuff! I mean, come on! I'm eighteen. People expect me to like Katy Perry, Black Eyed Peas, and all that Lady What's Her Face's Love Game. :) I can't even think about that kind of stuff!

THIS is music! I listen to You're gonna get your fingers burned and Eye in the sky All the TIME! It's great, upbeat, and fun to dance to. I also fall asleep to some of this band's work, most noticeably Blown By the Wind which, sadly, is not on iTunes.

This is an AWESOME CD. Worth every penny, even for a teen like me.
Wonderful Memories...
This was the first CD I purchased the same day I bought one of the first generation CD players. (Remember the early 80's?) Can you believe the CD was a Japanese import (no American CD factories at that time) and cost me over $30.00? What I DO remember was the amazing sound of Alan Parsons. I played the track "Mammagamma" over and over. To this day, it's one of my favorite concept albums!
About The Alan Parsons Project
Engineer/producer Alan Parsons and his colleague, songwriter and lyricist Eric Woolfson, formed the Alan Parsons Project in 1975. Throughout their career, the Alan Parsons Project recorded concept albums (including adaptations of Poe and Asimov books), with a revolving cast of session musicians. 1982's Eye in the Sky was their greatest success; the title track charted in the Top Ten on the pop charts and the album went platinum. Although they weren't able to repeat that success, the group maintained a devoted cult audience. ~ All Music Guide
Top Songs by The Alan Parsons Project
See All
Top Albums by The Alan Parsons Project
See All
Top Music Videos by The Alan Parsons Project
See All