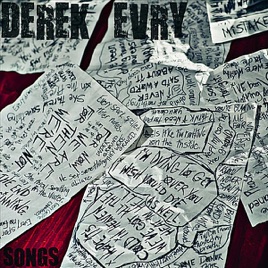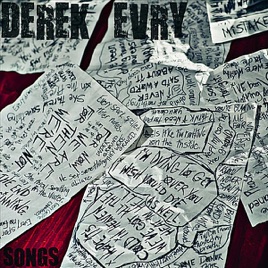 | | TITLE | TIME | PRICE |
| --- | --- | --- | --- |
| | | 5:09 | $0.99 |
| | | 3:05 | $0.99 |
| | | 4:56 | $0.99 |
| | | 4:31 | $0.99 |
| | | 1:05 | $0.99 |
| | | 3:44 | $0.99 |
| | | 5:14 | $0.99 |
| | | 5:14 | $0.99 |
8 Songs

℗ 2010 Derek Evry
Customer Reviews
Review from October 2010 Issue of OnTap Magazine.
"When I learned that Derek Evry recorded his latest record in his Arlington apartment using Apple's GarageBand recording software, my expectations were not exceedingly high. However, a few moments into his latest effort I found myself bobbing my head and looking forward to his next clever turn of a phrase. Leadoff track "We're Not," is a soaring slice of high-energy pop rock, while the second tune "Donor Body Parts," has a garage-y (living room-y?) simplicity and instantly memorable chorus. A certain sameness starts to creep in around the third track "Baby Blue," but Evry smartly downshifts and lays out the moody ballad "Meant to Be" on track four. Evry's inviting tenor provides the glue for many of these songs which, thanks to technology, sound bigger than their origins. It will be interesting to see how the songs translate to a live setting."
-James Currie, OnTap Magazine
More pop brilliance by Derek Evry
Like his debut album, Derek's follow up is nothing short of brilliant. My favorites are "Donor Body Parts" and "Baby Blue" Like his first album, there isn't a filler track on the album. I owned both his albums for a year now and I continue to play them all the time. There is no doubt that Derek is a future Rock legend!!!