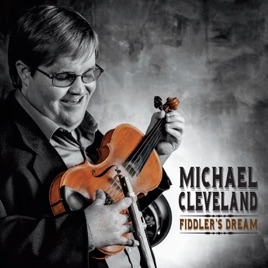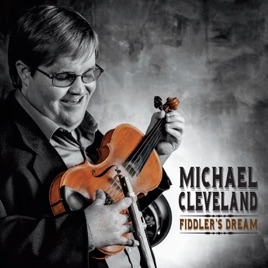 | | TITLE | TIME |
| --- | --- | --- |
| | | 3:37 |
| | | 4:15 |
| | Steamboat Whistle Blues (feat. Sam Bush) | 3:26 |
| | | 1:55 |
| | | 2:59 |
| | Where is Your Heart Tonight? (feat. Jason Carter) | 3:49 |
| | | 4:03 |
| | Unwanted Love (feat. Jeff White & Vince Gill) | 2:52 |
| | | 3:21 |
| | | 2:55 |
| | | 4:17 |
| | | 2:30 |
| | Nashville Storms (with Andy Statman) | 4:45 |
13 Songs, 44 Minutes

℗ 2016 Compass Records
Customer Reviews
Cleveland's 3 traits
Mike Cleveland's new album "Fiddler's Dream" is in my opinion a culmination of three fundamental concepts...

1) Raw Talent - Michael while humble and kind, is unarguably one of the greatest fiddle players ever (10 time IBMA fiddle player of the year). On this record you will also get a glimpse into his skills as a song writer, guitar player, and mandolin player. There isn't a better ear out there for pitch, harmony, or just a friendly conversation.

2) Hard Work - Mike polishes that raw talent into a real masterpiece on this record. He often makes his work appear effortless on stage, but I can tell you that no one is more focused in a rehearsal or recording session than this guy. He has a truly admirable passion for perfection. First to arrive, last to leave, and never gives up!

... last but not least

3) Friendship - With an all-star line up of some of Mike's biggest heroes and friends, it is clear that human relationships are deepened through mutual musical experiences. Mike appreciates something good in every person he meets, and man, there is a lot to like in this group of guys! - Vince Gill, Sam Bush, Jerry Douglas, Jeff Guernsey, Jeff White, Jason Carter, Barry Bales, Lloyd Douglas, Andy Statman, and Paul Franklin.

Michael seems to live a life that epitomizes all three of these elements... Give the record a listen and witness it for yourself!
About Michael Cleveland
Henryville, IN, native Michael Cleveland quickly became known as one of the hottest attractions in bluegrass, aptly achieving recognition for his blistering and unconventional fiddle style, not for the fact that he is blind. His love for bluegrass began early, and in 1990 he first appeared at Bill Monroe's renowned Bean Blossom Festival. In 1993, at the age of 13, he appeared as fellow fiddler Alison Krauss' guest at the Grand Ole Opry, soon appearing on A Prairie Home Companion and playing before the U.S. Congress. In May of 1999, after graduating from the Kentucky School for the Blind, Cleveland joined Dale Ann Bradley and the Coon Creek Girls. Along with his work with the Coon Creek Girls, he released two independent CDs -- One for Mac dedicated to Kentucky fiddler Mac McBane, and Sawing on the C String. He joined Rhonda Vincent and the Rage in February 2000, and his work on the Rounder album Back Home Again earned him the prestigious International Bluegrass Music Association's Instrumental Performer of the Year in the fiddle category. Rounder Records next released two Cleveland albums, Flame Keeper in 2002 and Let 'Er Go, Boys in 2006. ~ Zac Johnson