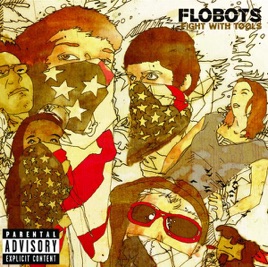 EDITORS' NOTES
This is an impressive job of encompassing the conflicting moods of the modern world, from benignity and numbness to passion and rage. Flobots wisely hide their most fiery messages within their most catchy songs, including "Rise," "Same Thing" and "Stand Up." The world is as confusing as it is miraculous, and this album is an accurate reflection of our present, information-saturated reality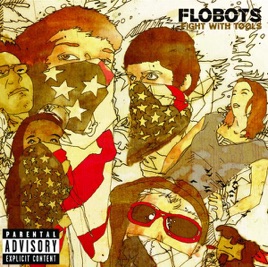 EDITORS' NOTES
This is an impressive job of encompassing the conflicting moods of the modern world, from benignity and numbness to passion and rage. Flobots wisely hide their most fiery messages within their most catchy songs, including "Rise," "Same Thing" and "Stand Up." The world is as confusing as it is miraculous, and this album is an accurate reflection of our present, information-saturated reality
| | TITLE | | TIME |
| --- | --- | --- | --- |
| | There's a War Going On for Your Mind | | |
| | | | |
| | | | |
| | | | |
| | | | |
| | | | |
| | | | |
| | | | |
| | The Rhythm Method (Move!) [ Explicit] | | |
| | | | |
| | | | |
| | | | |
12 Songs, 45 Minutes
Released:

Jan 1, 2008

℗ 2008 Universal Republic Records, a division of UMG Recordings, Inc.
About Flobots
Featuring dual MCs as well as a full band, Flobots are a progressive rap group from Denver, Colorado with a political conscience, musical chops, and a powerful live show. Influenced by progressive rappers such as the Roots and Common, as well as alternative hard rock bands such as Rage Against the Machine and Tool, Flobots were founded in 2005, comprised of MCs Jonny 5 (born Jamie Laurie) and Brer Rabbit (born Stephen Brackett) -- who originally met in elementary school -- along with musicians Andy Guerrero (guitar), Mackenzie Roberts (viola), Joe Ferrone (trumpet), Jesse Walker (bass), and Kenny Ortiz (drums). The group released its debut recording, the seven-track Platypus EP, in October 2005. Their debut full-length, Fight with Tools (2007), followed a couple years later. Flobots inspired a strong following in the Denver region and found themselves opening shows there for national acts such as Public Enemy and the Fray.

In 2008 the group was offered a major-label recording contract with Universal Music Group, which re-released Fight with Tools on its Republic subsidiary. March 2010 saw the release of Flobots' sophomore studio effort, the Mario Caldato-produced Survival Story, which demonstrated a heavier rock edge and featured a guest appearance by Rise Against's Tim McIlrath on the single "White Flag Warrior." In 2011, on the same day the Occupy Wall Street movement began, the socially conscious band announced they would be releasing a new album, making good on their promise with the arrival of The Circle in the Square in 2012. Their fourth set, Noenemies, arrived in 2017. Comprised of protest songs that dealt with contemporary sociopolitical issues, the album included the tracks "American Dreams," "Pray," and "Rattle the Cage," which was initially released in the wake of the 2016 United States Presidential election. ~ Jason Birchmeier
ORIGIN

Denver, CO

GENRE

FORMED

2005
50 million songs.
Zero ads.
New subscribers only. Plan automatically renews after trial.