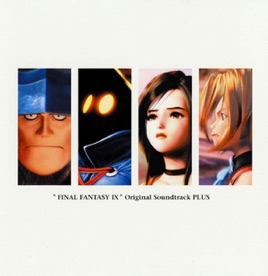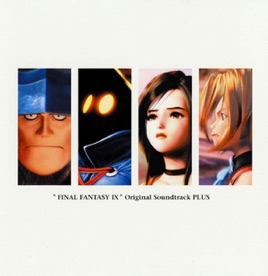 FINAL FANTASY IX (Original Soundtrack Plus)
TITLE
TIME
PRICE

Brahne and the Performers

0:42
$0.69

Steiner Crashes Into the Tower

0:38
$0.69
1:13
$0.69
0:57
$0.69
1:20
$0.69

Black Mage Vs. Black Mage

0:44
$0.69
1:20
$0.69
0:50
$0.69

The Song of Zidane and Dagger

0:48
$0.69
0:52
$0.69
0:46
$0.69
0:52
$0.69
0:58
$0.69
0:36
$0.69

Dagger's Flashback: The End of Madain Sari

0:43
$0.69
0:47
$0.69

Destruction of Brahne's Fleet

1:07
$0.69
0:38
$0.69
0:34
$0.69
0:39
$0.69
1:10
$0.69
0:24
$0.69
1:10
$0.69
0:51
$0.69

Dagger's Flashback: The Ghost Ship

0:26
$0.69
1:01
$0.69
0:50
$0.69

Zidane and Dagger Part Ways

0:39
$0.69
1:17
$0.69

Rufus's Welcome Ceremony (Millennium Version)

2:19
$0.69
2:10
$0.69

The Girl from Madain Sari

3:36
$0.69

Kuja's Theme (Millennium Version)

2:34
$0.69
4:51
$0.69
1:55
$0.69
2:42
$0.69
2:18
$0.69
2:33
$0.69
1:07
$0.69
3:10
$0.69
4:29
$0.69

Melodies of Life (Silent Mix)

Emiko Shiratori

7:33
$0.69
42 Songs

℗ 2000 SQUARE ENIX
Customer Reviews
Between Brilliant and Terrible...no joke...really...that's it...done.
When I first saw this, I thought to myself, "42 songs for only $9.99! It's too good to be true!". But then I listend to it and I realized why; all of these songs were just used for the scenes for the game, like entrances and such. Most of these songs don't even have a title, and "Melodies of Life" is unvocalized. The only reason I gave it a "4 stars" is because I am a big fan of Uematsu-sama. I just can't believe something like this came out; it's like sound-effects.
It's nice to complete the collection
Yes, the songs are short, and yes they are cues from the FMVs of the game, but I find each short song just as enjoyable as any of the OST. Releasing such a collection really shouldn't have been necessary, but with the extra mixes (Kuja's Millennium Version) (Melodies of Life, Silent Mix), and the rest of the music, I thought it was well worth paying $9.99 for. If you love Uematsu's work, and you own IX's OST, your collection isn't complete without this.
About Nobuo Uematsu
A prolific and versatile composer of popular video game and anime scores, most notably for the ubiquitous Final Fantasy game series, Nobuo Uematsu was born and raised in Kochi, Japan. A self-taught piano player, he graduated from Kanagawa University and played keyboards in local bands, eventually finding work as a composer for radio commercials by sending out his music demos. He moved into the video game medium in the mid-'80s when a friend offered work at the company then known as Squaresoft (later Square Enix). There, he composed music for dozens of games, including the first Final Fantasy installment, released in 1987. He went on to write or co-write music for the international blockbuster series through 2002's Final Fantasy XI. During that time, he released an album of original electronic keyboard music in 1994 titled Phantasmagoria, and many other game scores including 1995's Chrono Trigger (co-written with Yasunori Mitsuda). In his break from the Final Fantasy series after the 11th game, he composed a film score for 2003's Ah! My Goddess: The Movie, and founded his own companies, Smile Please in 2004 and Dog Ear Records Co., Ltd. in 2006. He also provided music for over a dozen video games including 2006's Blue Dragon, and television music for the 2007 anime series based on the Blue Dragon game. Uematsu composed music for the anime television series Guin Saga in 2009, and finally returned to the Final Fantasy franchise as the main composer for Final Fantasy XIV in 2010. He continued a dedicated schedule of game scoring into the 2010s, including but not limited to 2012's Fantasy Life, 2013's Hometown Story and Granblue Fantasy (both with Tsutomu Narita), and 2014's Terra Battle. ~ Marcy Donelson
ORIGIN

Kochi, Japan

BORN

Mar 21, 1959