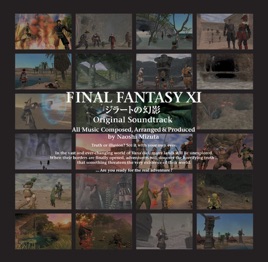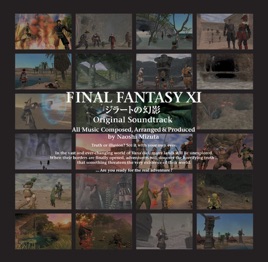 FINAL FANTASY XI - Rise of the Zilart (Original Soundtrack)
| | TITLE | | TIME |
| --- | --- | --- | --- |
| | | | 2:38 |
| | | | 8:16 |
| | | | 2:16 |
| | Naoshi Mizuta & Nobuo Uematsu | | 3:29 |
| | | | 4:29 |
| | | | 4:19 |
| | | | 2:10 |
| | | | 1:50 |
| | | | 3:23 |
| | | | 2:46 |
| | | | 4:13 |
| | | | 4:26 |
| | | | 4:33 |
| | | | 3:32 |
| | | | 3:55 |
| | | | 5:42 |
| | | | 1:54 |
| | | | 3:29 |
| | | | 2:43 |
19 Songs, 1 Hour, 10 Minutes
Released:

May 21, 2003

℗ 2003 SQUARE ENIX
Ratings and Reviews
Good themes
As far as online MMO music goes these are a pretty catchy bunch, any player who has heard them all has probably heard them TOO much, but they are still well crafted and just begging to be orchestrated or fleshed out more. They are pretty happy and make for GREAT listenting when you want something a little different and light. For players who are away from the game they actually may induce a lil homesickness, but still a solid group!
Great Battle Themes!
I normaly have trouble coming up with battles in the stories I write, but these battle themes really help put me in the mood. The other songs are also very well done and the End Theme is very calming.
FFXI Rise of the Zilart - Excellent
The best music to study by, read by or write by. This is beautiful music with energy and no words. I play the game and love the music in the game. A special perc for those of us who play to recognize and enjoy our music while we study, read or write. Especially effective the headphones, iPod, etc to block out outside noise and distractions, this is just great music to engulf yourself in. Great price for great music and a large quantity of it. Get it and Enjoy!!!