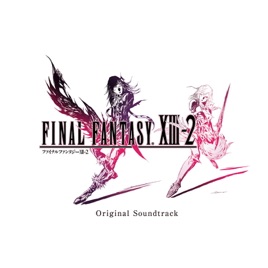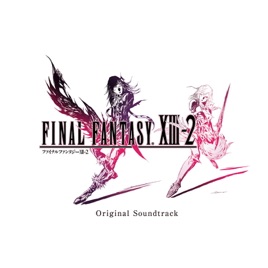 TITLE
TIME

FINAL FANTASY XIII-2 Overture

Masashi Hamauzu

FINAL FANTASY XIII-2 - Wishes

Masashi Hamauzu

New Bodhum (Aggressive Mix)

Origa

FINAL FANTASY XIII-2 - The Future

Masashi Hamauzu

Unseen Intruder (Aggressive Mix)

Aimee Blackschleger

Hope's Theme - Tomorrow's Dream

Masashi Hamauzu

Village and Void (Aggressive Mix)

Joelle

Parallel Worlds (Aggressive Mix)

Mitsuto Suzuki

Starting Over (Aggressive Mix)

Joelle

Mischievous Mog's Marvelous Plan with Flan

Naoshi Mizuta

Plains of Eternity (Aggressive Mix)

Naoshi Mizuta

Augusta Tower (Aggressive Mix)

Mitsuto Suzuki

Hollow Seclusion - Game Over

Mitsuto Suzuki

Noel's Theme - Final Journey

KOKIA

Lightning's Theme - Unprotected Future

Masashi Hamauzu

Naoshi Mizuta & Yoshitaka Suzuki

Naoshi Mizuta & Yoshitaka Suzuki

Masashi Hamauzu & Naoshi Mizuta
79 Songs, 5 Hours
Released:

Dec 14, 2011

℗ 2011 SQUARE ENIX
Ratings and Reviews
A Final Fantasy Album Worthy of it's Name
One of the better Final Fantasy scores, this truly is both an emotional and technical roller coaster. With the most voice work of any Final Fantasy soundtrack, this album's sound is just dripping with style. You could be dancing to one track, gripped with epic caution the next, or even cry a few tears. Classic soundtrack, worthy of the Final Fantasy name and a must buy.
Naoshi Brings the Heat
Mizuta is getting better and better with each title. He has certainly come a long way since his first work in FFXI and Parasite Eve II, and I have to say, he put Hamauzu's lackluster sameness to shame in this title. Now if only the writers would pull their heads out of their rear ends and start producing GOOD stories again…. Here's to hoping Shimomura and Nomura can revive the FF magic with XV! I would love to see Mizuta with his own title though…maybe FFXVI?
The Price is Worth It
I was planning on buying FFXIII-2 OST (the 4 CDs one) for $40 - $80 online. But I was surprised that there is a $25 one on iTunes, so I immediately purchased it. Quality of the music is great, and if you enjoy dance music, this OST should have the most of it.