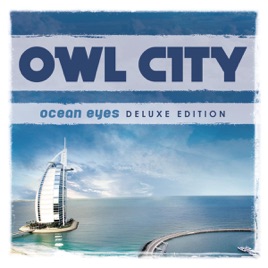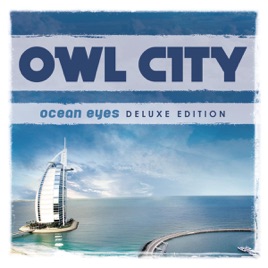 | | TITLE | | TIME |
| --- | --- | --- | --- |
| | | | |
| | | | |
| | | | |
| | | | |
| | | | |
| | | | |
| | | | |
| | | | |
| | | | |
| | | | |
| | | | |
| | | | |
| | | | |
| | | | |
| | | | |
| | | | |
| | | | |
| | | | |
| | | | |
| | Fireflies (Adam Young Remix) | | |
20 Songs, 1 Hour 10 Minutes
Released:

Jan 1, 2010

℗ 2010 Universal Republic Records, a division of UMG Recordings, Inc.
Ratings and Reviews
Adam Young's Timeless Sound
I remember the exact hour, day and month of when I discovered my first Owl City song, "Hot Air Balloon".

I remember it so well because that song opened me up to a world of music that had the power to completely take me to another world. Immediately after hearing Hot Air Balloon, I downloaded Of June and Maybe I'm Dreaming, and I bought Ocean Eyes the day it came out. To put it simply, Adam Young is a musical genius in every way imaginable. Every song he's ever made radiates a level of lyrical artistry and imagery that is unmatched by so many musicians. Somehow Young has the ability to craft every song he makes in a way that creates an incredibly euphoric mood within the listener, and for this he deserves every bit of recognition and praise.

Owl City's sound is a sound that will continue to get better and better. To think that he could possibly create an album better than the ones he's already put out is a concept that is hard to wrap my mind around, but I believe that Adam Young has the ability to do it on future albums because of his incredible ability as a musician. As for this deluxe version of Ocean Eyes, the new tracks are amazing. I feel that Owl City is incapable of putting out a bad song. Adam Young would have to work incredibly hard to make a terrible song, and I don't believe he'll be doing that anytime soon.
Why all of the Complaints?!
While many people complain that Adam Young's lyrics are childish, have you not noticed what he is going for?
Complaing on the lack of length to "Rugs from me To you"? he originally made his music not to be listened to, but just for himself. It's just a cute accumulation of his thoughts.
The Fireflies Remix has almost all of the lyrics of the original, but allows itself to be more dancy.
The lack of new material? It allows new fans to purchase a large number of his songs for a low price.
Complaining about the romance of his songs? if you haven't noticed, He is also a follower of Jesus Christ and "Meteor Shower" is a perfect example.
Sounding like Postal Service and Death Cab For Cutie? Are you kidding, DCFM sounds totally different. Postal Service is another electronic band that was around before Adam Young was producing music in the public scene. Both have those slow beat songs with love ballads and dreamy lyrics. Different feel though. Owl City is more upbeat and has a less etherial feel.

I've been a fan of Owl City since 2008. The song that hooked me was "The Christmas Song", and from there, i was buying all of his music that i could.

Simply put: Do your research before you complain about the artist.

AND, for those of you that like the more techno side of Adam Young, check out his side project Swimming With Dolphins with Austin Tofte, and for those of you that like the slow electronic, Young has two easy listening albums under the artist Port Blue.
Simply Wonderful
Adam Young is a lyrical master, taking your imagination and setting it free. Everything about this album is absolute genius. From his very own remix of "Fireflies" to the happy and original "Hot Air Balloon," Young captures the essence of heartfelt music. This is just what the music industry needs - something clean and refreshing. Thank you, Mr. Young.