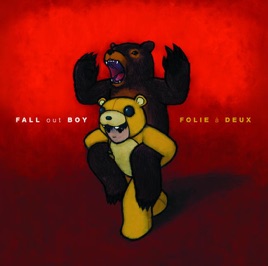 EDITORS' NOTES
Here's the abbreviated guest list: Lil Wayne, Debbie Harry, producer Pharrell Williams, and the center of Patrick Stump's hook-slinging universe, Elvis Costello. Among the album's twilight- zone touches are the industrial strength synths of "I Don't Care" (think latter-day A.F.I.), the hardcore howling (backed by Blondie herself) of "West Coast Smoker," the piano-man lead and smoky horns of "20 Dollar Nose Bleed," and the sudden blue-eyed soul outro of "W.A.M.S."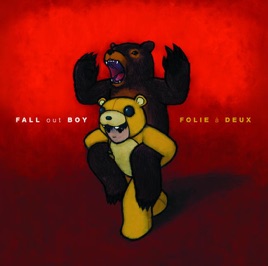 EDITORS' NOTES
Here's the abbreviated guest list: Lil Wayne, Debbie Harry, producer Pharrell Williams, and the center of Patrick Stump's hook-slinging universe, Elvis Costello. Among the album's twilight- zone touches are the industrial strength synths of "I Don't Care" (think latter-day A.F.I.), the hardcore howling (backed by Blondie herself) of "West Coast Smoker," the piano-man lead and smoky horns of "20 Dollar Nose Bleed," and the sudden blue-eyed soul outro of "W.A.M.S."
| | TITLE | | TIME |
| --- | --- | --- | --- |
| | Disloyal Order of Water Buffaloes | | |
| | | | |
| | | | |
| | | | |
| | Headfirst Slide Into Cooperstown On a Bad Bet | | |
| | The (Shipped) Gold Standard | | |
| | | | |
| | | | |
| | | | |
| | | | |
| | | | |
| | | | |
| | | | |
| | I Don't Care (Cobra Starship Suave Suarez Remix) [Bonus Track] | | |
| 15 | I Don't Care (Bonus Video) | | |
15 Songs, 58 Minutes
Released:

Jan 1, 2008

℗ 2008 The Island Def Jam Music Group
Ratings and Reviews
Old time FOB fans please read this.....
Im not going to bash this album, its very catchy and will get stuck in your head. However I want the same fall out boy i heard when i was in early high school. "Take This To Your Grave" was so amazing, not one bad song. And for all you guys just getting into FOB i would reccomend you buy that album over any of their new ones. I saw FOB back in 03' i believe playing a show with Taking Back Sunday and Matchbook Romance. When all 3 bands had their "heyday" cds out. TBS- Tell All Your Friends. And Matchbooks- Stories and Alibies. It literally changed my life. After the show, dripping in my sweat and other peoples sweat from the mosh, voice completely gone from singing along to every song, walking down the street i ran into Stump, Hurley, and Wentz. I had them sign my Take This To Your Grave cd i purchased after the show. Complimented them on the show, and they were stoked to hear it. Thats what I miss. Their raw music and their connection they had with thier fans. FOB used to rock the ******* place hard. Now it seems like they are trying to hard. Bring it back old school Fall Out Boy!
The songs u grow to love never stick at first...
Folie a Deux... Insanity of two... (something tells me the insanity is shared by more than two of us...) its clear this album was made fr fans, but i have a feeling its gonna catch the attention of alot of other people too... its incredibly catchy, brimming with dark reflective lyrics, crisp catchy beats and anthemic choruses, wearing their influences on their sleeve... Fall Out Boy knows what they're doing...

1) Disloyal Order of Water Buffaloes- NIce opener... not overly impressive, the anthemic chorus , screaming "Boycott Love..." redeems th entire song...

2) I don't care- "Let december glow in flames..." catchy, really catchy, ( as a side note this song feels alot like the Boot Scoot'n Boogie at the beginning... but th songs synthed guitars and opening rifts almost seem like a rocked up version of Christina Aguilaras "Keeps getting better", but trust me its not...)

3) She's my Winona- Awesome song!!! tht beat makes u wanna move... (the intro has an underlying feeling similar to California Dreaming and don't fear the reaper...) the chorus is catchy (reminiscent of G.I.N.A.S.F.S and Its hard to say i do when i don't...) and obviously inspired by Bronx (pete and ashley's new son)... (it also calls out the fact tht people are constantly point out tht Fall Out Boy has changed...) this song does not disappoint...

4) Americas Sweethearts- this song COMPLETELY reflects the style they adopted on infinity on high... (this song is remarkably tongue in cheek, almost uncomfortably so... "i don't know much about classic cars/ but i have alot of friends hooked on classic "coke" but isn't tht why we love Fall Out Boy?)

5) Headfirst Slide into Coopestown on a Bad Bet- Awesome song, lyrically this song is classic Fall Out Boy, displaying th classic yearning to have meaning, " I don't wanna be a footnote in someone else's happiness" tht we all cling to...

6) The (shipped) Gold Standard- A stunner off this album... the song starts off like a late 90's pop/punk/alt song u'd hear on the radio, then transitions into clearly Fall Out Boy, rooting the first few verses in an "i'm like a lawyer" like tempo... the song takes another turn and quickly reveals itself as the self-conscious love song it truly is...

7)(Coffee's For Closers)- The opening drum beats alone are enough to keep u hooked... the hooks reel u in... the chorus rings out "i will never believe in anything again"... but we will...

8) What a catch donnie- truly a catch, i'm not sure where else u can find so many singers outside of a charity event song... Elvis Costello, Gabe Saporta, Travis McCoy, Brendon Urie, Doug, Alex DeLeon, and william becket all have a part in this fall out Boy good old days reflection...

9) 27- AMAZING song... this song wraps a highly polished song around the old TTTYG, while still sounding fresh, and oddly sounding a bit like "you know my Name", the james bond casino royale song... but still this is my favorite track of FAD...

10) Tiffany Blews- This song is a little whiny in the beginning, but totally redeems itself with the chorus, "... u'll be faded soon/stuck on a little hot mess"... this song is crowded, but it works out well... ( & lil wayne make a cameo on this track around 2:20)

11 ) W.A.M.S.- much like G.I.N.A.S.F.S the title leaves a little to be wondered about until its cleared up... still the song isn't overshadowed by it... the lyrics song like an old take this to your grave song, and it shows tht this song wants to be one, but there seems to be an aversion to letting it do so... still... great song... (stump takes a solo at the end, and u really get to see the vocal abilities and the comfort range Stump has adopted... awesome track...)

12) 20 dollar nose bleed- this song gives real Fall Out Boy and PATD fans what they've been wanting since '05... something not even The Cab could pull off.. a true and honest vocal showdown between Stump and Urie... it truly is a fun song, and u get the idea tht these guys are just friends having fun layin down this song... the only downside is tht it was done on PATD's terms, and the songs sounds a bit like "Nine in the afternoon", and the Hush sounds "like Vines" ... (the last few seconds of the track are of Pete doing his peotry thing, similar to what he did on From Under the Cork Tree leading into the Stunner West Coast Smoker...

13) West Coast Smoker- "oh, hell yes!!!" this song is only 2 minutes and change, but still it rocks harder thn Fall Out Boy has done in years, great song... great closer for th album sure to please old fans and new...
Nobody Wants to Hear You Sing About Tragedy
1. Disloyal Order of Water Buffaloes (10/10) I would give this song one hundred points out of ten if I could. This is by far the best song that Fall Out Boy has ever written. Don't be turned off by the strange (though humorous and awesome....) title, you need to buy this song, if you buy anything from this album. It has the best lyrics that they have ever written and a chorus as anthemic as it gets.

2. I Don't Care (8.5/10) I love this song. If you're picking this album up, you've probably already heard this song and seen the hilarious video. I love the swagger and attitude that this song has, and the self-absorbed anti-anthemic lyrics of the chorus (I don't care what you think/As long as it's about me). Great commentary on self-absorbed pop culture.

3. She's My Winona (8/10) The oh-oh-oh's at the beginning of this song were a little annoying when I first heard it, but it grew on me. Great, fun song, kinda reminds me of "Of All the Gin Joints..." or "Don't You Know Who I Think I Am?".

4. America's Suitehearts (8/10) Seriously epic song with a real rock feel to it. Good lyrics (I don't know much about classic cars/But I've got a lot of friends hooked on classic coke) and a huge chorus that you'll be singing in the car at the top of your lungs with all your friends. Great choice for a second single, I think it has the potential to do as well as "Sugar We're Going Down".

5. Headfirst Slide Into Cooperstown on a Bad Bet (10/10) Fall Out Boy hasn't abandoned those long song titles (thank goodness!). Great song, again, I would give it a hundred points if I could. My second favorite on the album. Patrick really knows how to hit the low notes as well as the high ones and this song effortlessly transitions from soaring, dark, eighties new-waveish synths to soft piano and the line "I will never end up like him/Behind my back I already am/Keep a calendar this way you will always know...". Catchier than the common cold and a must buy.

6. The (Shipped) Gold Standard (8.5/10) From what I understand, this song is actually about Pete's relationship with his father, not the gold standard. Fall Out Boy shows off their well-known ability to play really up-beat music to really sad and emotional lyrics. Great chorus, really memorable lines. This song will probably be one of the singles off this album.

7. (Coffee's for Closers) (9/10) One of the strongest songs on the whole album. Begins with Andy going to town on the drums and hooks you from the first listen. Probably one of the more political songs on the album, and one of the best musically. One of the only songs where Patrick's vocals take a backseat, the music really shines on this song. It has a similar place for me on this album that "Hum Hallelujah" had on IOH. Ends with a great orchestral bit.

8. What a Catch, Donnie (9.5/10) This has to be the best album closer of all time that wasn't made the last track. I am really, really confused as to why Fall Out Boy put this song here, it feels really out of place and really screws up the continuity of the album. Great song though, Fall Out Boy shows that they can play piano ballads as well as the rock songs. It ends with Elvis Costello and others singing choruses from their past hits.

9. 27 (7.5/10) This song gave me chills when I heard the opening line (I won't spoil it for you...). This song rocks harder than a lot of the songs on here, it reminds me of Fame<Infamy from their last one. Good guitar solo.

10. Tiffany Blews (9/10) This has to be one of the catchiest songs that Fall Out Boy has ever written, it will definitely be a single. The only part that isn't really good is when Lil' Wayne comes in, it doesn't really feel right. He sings a great line though, "Dear Gravity, you held me down in this starless city".

11. w.a.m.s. (8.5/10) I'm not really sure what score to give this song, because the song itself isn't the strongest on the album, it has a kind of dancy feel to it, and its catchy, but the best part is after the main song is over. Patrick sings acapella, an almost bluesy piece, and it's heaven to your eardrums. That part alone is worth the cost of this whole album. He is definitely one of the most talented male vocalists in pop music today.

12. 20 Dollar Nosebleed (6.5/10) Don't get me wrong, this song isn't bad. It's just that I think it would have made a better b-side. It sounds like something off of Panic's latest offering "Pretty.Odd.", in fact, Brendon Urie sings a duet with Patrick. If you're into that, feel free to get it, but I think it wrecks the feel of this album and they would have been better off cutting it. Interesting commentary on American healthcare though...

13. West Coast Smoker (7/10) Decent song, awful album closer. It also feels really similar to 27 and w.a.m.s. Again, I think they would have been better off subsituting something in for this song and releasing it as a b-side. The fact that it closes the album instead of "What a Catch" doesn't help either.

Overall, this album has some really great songs, it just has some issues as an artistic whole. Although musically, there were some way better albums this year, I had the most fun listening to this one. Fall Out Boy just puts out really fun pop/punk/rock music, and their songs get stronger every album. I was blown away especially with Patrick's voice, it's hard to believe, but he just gets better and better. I think this album would have been a lot better if they had taken their time a bit and really worked on it as a whole. I give it 8/10 or 4/5.