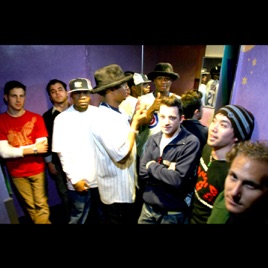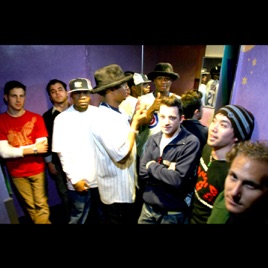 TITLE
TIME

Fool in the Rain (Exclusive Non-Album Track)

O.A.R.
1 Song, 6 Minutes
Released:

Feb 10, 2004

℗ 2004 Lava Records LLC/Warner Bros. Records.
Ratings and Reviews
Incredible Cover of an Incredible Song
Everything about this song screams genius. I could listen to in forever. It is impossible to listen to this and not be in a good mood afterwards. Must buy especially for OAR fans and/or Zepplin fans.
Not ever a better
I don't think I've ever heard a better cover of one of my all-time favorite songs, Fool in the Rain. Buy this, you won't be sorry.
Best Cover I've Heard
O.A.R. in my opinion did an outstanding job on the cover of an already amazing song by Led Zepp. I actually like the song more now that I hear it can be done equally as well. Well played O.A.R..
About O.A.R. & Robert Randolph & The Family Band
O.A.R. (an acronym for the band's full moniker, Of a Revolution) transformed itself from an independent college band to a Billboard chart-topper over the course of a long, varied career. First, two of the band's demo recordings were hawked on university campuses. Then, news spread about the band's roots rock and reggae-inflected songs, which owed much to the jam band genre. Before long, O.A.R.'s website had turned into a highly trafficked Internet destination, and the group gradually left the college scene for the bright lights of national stardom.

Formed in 1996 in Rockville, Maryland, O.A.R. coalesced around lead singer/rhythm guitarist Marc Roberge, lead guitarist Richard On, saxophonist Jerry DePizzo, bassist Benj Gershman, and drummer Chris Culos. Roberge had known Culos since childhood; he also played in local bands with On and Gershman. DePizzo, who hailed from Youngstown, Ohio, met the other Maryland natives at Ohio State, and the band made its studio debut with the release of an independent demo, 1997's The Wanderer. Many of the songs on O.A.R.'s debut disc were written while Roberge and Culos were living in Israel, and the album was recorded on a shoestring budget in Culos' basement.

Two years later, the switch from student band to headlining act began with the arrival of an intensely popular song, "That Was a Crazy Game of Poker," which became a hit on college campuses. The group toured the college circuit as a result, booking shows between classes and encouraging fans to tape each show, which helped spread O.A.R.'s music to a wider audience. O.A.R. then went into the recording studio for a second independent demo, 1999's Souls Aflame, which helped the band land a distribution deal with Alternative Distribution Alliance. By the time Risen appeared in 2001, O.A.R. had earned enough buzz to hire producer John Alagia for the album, which went on to sell 60,000 copies without a major label.

Roberge began writing songs for a new CD later that year. To appease its dedicated fan base, the group issued a popular live album, 2002's Any Time Now, and signed a major-label deal with Lava/Atlantic for the release of 2003's In Between Now and Then. Additional tour dates provided enough material for a second live album, 34th & 8th, and the band began climbing the Billboard charts with 2005's Stories of a Stranger, a studio album that contained a pair of Top 20 Hot AC hits in "Love and Memories" and "Heard the World." A third live offering, the CD/DVD set Live from Madison Square Garden, appeared in 2007.

O.A.R.'s slickest album yet, All Sides, followed in 2008, and the four-disc live set Rain or Shine appeared one year later. Both were quite popular, with All Sides peaking at number 13 on the Billboard charts. Looking to repeat that feat, O.A.R. swung for the fences again with 2011's King, which found the band reuniting with All Sides' producer, Matt Wallace. The CD/DVD Live on Red Rocks, which featured performances culled from their summer tour, arrived in 2012, followed in 2014 by the band's chart-topping eighth studio long-player, The Rockville LP. In 2016, to honor of their 20th anniversary, the band issued the aptly named XX, a career-spanning collection of their biggest hits and most vital live performances that added new studio material as well. ~ Robert Hicks
ORIGIN

Rockville, MD

GENRE

FORMED

1996