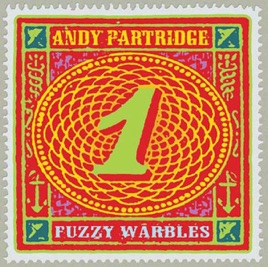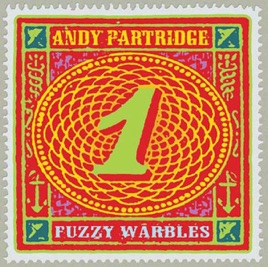 | | TITLE | | TIME |
| --- | --- | --- | --- |
| | | | |
| | | | |
| | | | |
| | | | |
| | | | |
| | | | |
| | | | |
| | | | |
| | | | |
| | | | |
| | | | |
| | | | |
| | | | |
| | | | |
| | I Bought Myself a Liarbird | | |
| | | | |
| | | | |
| | | | |
| | | | |
19 Songs, 59 Minutes
Released:

Dec 6, 2005

℗ 2005 Ape House Limited
Ratings and Reviews
wildly inventive and all over the map! xtc fans should check this out!
FUZZY WARBLES,VOL. 1 is as captivating as anything andy partridge did with xtc. the music here is highly original and inventively produced. I can't wait to hear the rest of the FUZZY WARBLES series.
Glad I bought
For those fans of XTC who want a peek at the creative process, specifically that of Mr. Partridge. You can kind of picture him in that potting shed....
About Andy Partridge
The primary singer, guitarist, and songwriter for the beloved British art pop band XTC, Andy Partridge was born December 11, 1953, on the island of Malta and raised in Swindon, England. In 1976, he teamed with bassist Colin Moulding and drummer Terry Chambers to form Star Park, later re-christened the Helium Kidz; upon adding keyboardist Barry Andrews and signing to Virgin, the group adopted the name XTC, issuing its debut 3D EP in the fall of 1977. Despite the band's punk-era origins, Partridge's early songs also drew enormous influence from the British Invasion period, resulting in a taut, angular pop sound quite distinct from their contemporaries; XTC's debut album White Music even cracked the U.K. Top 40. Following Andrews' exit, the group recruited guitarist/keyboardist David Gregory before recording their first chart hit, "Life Begins at the Hop"; with the 1979 album Drums & Wires, Partridge's songs turned even closer toward traditional pop, and a year later he issued his debut solo LPs, Take Away and The Lure of Salvage.

1980's Black Sea was the first XTC album to crack the American Top 50, while 1982's English Settlement yielded their first British Top Ten hit, "Senses Working Overtime." However, during a resulting tour of the States, Partridge suffered a nervous breakdown brought on by his debilitating stage fright, spending the next year in almost total isolation and announcing the band would never again appear live. When XTC resurfaced in 1984 with the stunning Mummer, Partridge's songs evoked a new pastoral beauty. Its follow-up, The Big Express, boasted even richer production, while in 1985 the group adopted the pseudonym the Dukes of Stratosphear to record 25 O'Clock, a tongue-in-cheek (albeit note-perfect) homage to psychedelia. XTC achieved their greatest commercial and creative success with 1986's Skylarking, a lush, majestic song cycle produced (much to the group's initial frustration) by Todd Rundgren; "Dear God," originally left off the album, became a left-field hit, and the album appeared on countless year-end lists.

Oranges & Lemons followed in 1989, generating the minor hit "The Mayor of Simpleton." The next year, Partridge -- who previously produced records for Peter Blegvad and the Woodentops -- helmed sessions for the Lilac Time and the Mission U.K. XTC's Nonsuch appeared in 1992, but would be the band's last new album for seven years; internal difficulties and label battles kept the group from releasing any new material prior to the 1999 release of the much-acclaimed Apple Venus, Pt. 1. In the interim, Partridge collaborated with celebrated ambient composer Harold Budd on 1994's Through the Hill. That same year, he teamed with fellow British pop eccentric Martin Newell for The Greatest Living Englishman. He also composed a number of songs for the 1996 Disney animated feature James and the Giant Peach, which the studio rejected in favor of music by Randy Newman. ~ Jason Ankeny
HOMETOWN

Malta

GENRE

BORN

November 11, 1953