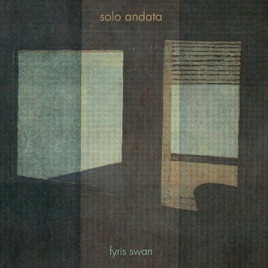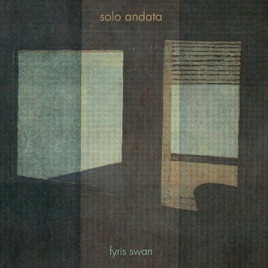 | | TITLE | TIME |
| --- | --- | --- |
| | | 5:17 |
| | | 7:36 |
| | | 5:48 |
| | | 5:57 |
| | | 5:55 |
| | | 5:16 |
| | | 6:54 |
| | | 7:08 |
| | | 5:31 |
| | | 6:50 |
10 Songs, 1 Hour, 2 Minutes

℗ 2006 Hefty Records
Hefty Records Never Fail
I really enjoy this album. The best word I can think of to use is desolate. There's a loneliness to this album that really shines through. The mixture of light electronic elements within the compositions definitely create a perfect blend. These guys have a great album and sound. The closest artist I can compare this sound to is Scott Herren as Savath & Savalas but with less percussion.
gorgeous
excellently layered, never drowning in the mix (or reverb, for that matter).. feels close and comfy.. fans of Colleen will love this
Bliss loneliness
This music speaks to a part of you that has always been there and will always be there... when everything is gone. But it speaks to you artfully, with joy, and a hope you grasp for because simply, you know that its the hope that keeps you alive. Hoping.
About Solo Andata
Solo Andata are an Australian electro-acoustic duo consisting of Kane Ikin and Paul Fiocco. Their experimental compositions heavily utilize field recordings and acoustic instruments in addition to electronic processing. These pieces can often be haunting and suspenseful, with the sounds of buzzing insects, clattering bones, and even tearing flesh contributing to the ominous, disturbing aura. Other times, their work is more calm and reflective, balancing the bleaker elements with warmth and light. The duo formed in 2006 when they were both attending classes at the West Australian Academy of Performing Arts in Perth. Their debut album, Fyris Swan, was issued by Chicago label Hefty Records that year. The following year, they performed at the Northcote Social Club in Melbourne with American electronic artist Taylor Deupree and fellow Australians Seaworthy. The concert was released by Deupree's 12k label in 2008, and the duo's self-titled album arrived on the label in 2009. Ritual was released by Desire Path Recordings in 2010. That same year, the duo performed in Japan along with Deupree, Minamo, Sawako, and other artists. 12k released the performances as Tasogare: Live in Tokyo in 2011. Ikin began releasing solo material that year, eventually drifting into more of an experimental techno direction than his work with Solo Andata. Ikin and Fiocco continued collaborating remotely, and their fourth album, In the Lens, appeared on 12k in 2016. ~ Paul Simpson
ORIGIN

Perth, Australia

FORMED

2006