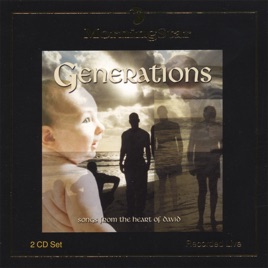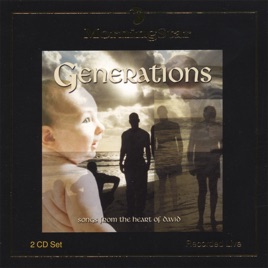 TITLE
TIME
PRICE

A Child Has Been Born to Us

Don Potter

11:45
Album Only

Leonard Jones

8:35
$0.99

Don Potter

15:03
Album Only

Leonard Jones and Suzy Wills Yaraei

6:49
$0.99

Leonard Jones

8:20
$0.99

Suzy Wills Yaraei

8:22
$0.99

Don Potter

8:17
$0.99

Bobby Hussey

5:36
$0.99

Matthew Donovan and Suzy Wills Yaraei

5:33
$0.99
8:10
$0.99

Don Potter

7:34
$0.99

Leonard Jones

7:53
$0.99

Leonard Jones

15:47
Album Only

Don Potter

22:37
Album Only
14 Songs

℗ 1999 EagleStar Productions
Customer Reviews
Jesus Christ is Truth!
JCiT is one of those epic worship anthems genuinely Don Potter. Other than that, the album doesn't interest me much...except maybe for Smashing Idols, another intense, yelling song.
Generations
Wow!... this album is worth it alone.. just to hear Don Potter... Thank God, I found it!
About Morningstar
MorningStar is the worship team and series for the church of the same name in North Carolina. Pastor Rick Joyner places great emphasis on worship and worship music, and Don Potter and Leonard Jones have put together a large and nimble team capable of playing tightly even while swinging through unrehearsed improvisations. The songs, usually written by members of MorningStar, usually hinge on a passage of Biblical scripture; the music bears many influences, including reggae, pop, soul, gospel, country, funk, and Middle Eastern tones. Country sessionman Don Potter joined up in the '90s, and, in 1997, MorningStar released seven CDs from their first Heart of David Conference. ~ Doug Dwyer