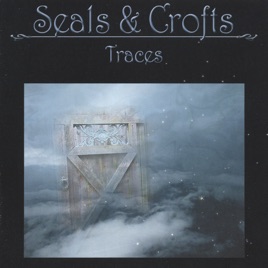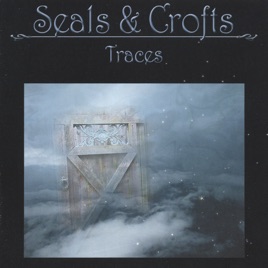 | | TITLE | TIME | PRICE |
| --- | --- | --- | --- |
| | | 3:34 | $0.99 |
| | | 4:56 | $0.99 |
| | | 5:11 | $0.99 |
| | We May Never Pass This Way Again | 4:20 | $0.99 |
| | | 5:32 | $0.99 |
| | | 3:04 | $0.99 |
| | Change the Copper Into Gold | 4:33 | $0.99 |
| | | 4:11 | $0.99 |
| | | 3:22 | $0.99 |
| | | 2:58 | $0.99 |
10 Songs

℗ 2004 SCHR, LLC
Customer Reviews
NOT TO BE MISSED ! !
Obviously the writer of the first review didn't know what he or she was talking about. This IS Seals & Crofts (along with their two daughters) 30 years later. It is a fine album making this a must buy for any Seals & Crofts fan out there. Anonymous writer above, you should do your homework next time and not be so ignorant. Enjoy the album everyone! :)
Flabberghasted
I can't believe I can't get the original version of Get Closer. Why isn't this song on their Greatest Hits CD??!! I'd like to thank the first critic about the warning. I'm not saying the Traces version is crap but it's not what I'm looking for, at least give me the choice between the 2.
About Seals & Crofts
One of the most successful soft rock acts of the 1970s, the duo of Jim Seals and Dash Crofts met while playing with singer Dean Beard in 1958. That year, Beard was invited to join the Champs (of "Tequila" fame), and Seals and Crofts tagged along, remaining with the group until 1965. The two then bounced from the Mushrooms to the Dawnbreakers before deciding to strike out on their own as a duo in 1969. Seals played guitar, saxophone, and fiddle, while Crofts handled drums, mandolin, keyboards, and guitar. From 1972 to 1976, the duo had a string of five gold albums for Warner Bros., with an additional greatest-hits compilation certified double platinum. Their hit singles from this period include "Summer Breeze," "Diamond Girl," "We May Never Pass This Way (Again)," and "Get Closer"; all except the third mentioned reached number six on the Billboard charts. Seals & Crofts became embroiled in controversy in 1974 due to the title track of their Unborn Child album, an anti-abortion song written from the fetus' point of view; the album was a critical failure, while the single flopped and outraged abortion advocates, who held demonstrations at many of the duo's shows.

By 1976, Seals & Crofts' appeal began to decline; their albums failed to sell as well, and they scored their last Top 40 hit in 1978 with "You're the Love." Warner dropped them shortly after their 1980 LP, The Longest Road, but by this time both Seals and Crofts were more interested in devoting themselves fully to the Baha'i religion they had converted to back in 1969. The two have reunited occasionally at Baha'i gatherings and for a short 1991-1992 tour; Crofts has lived in several different countries, while Seals moved to a Costa Rican coffee farm in 1980. However, the pair did get together in 2004 to record their first album in over two decades, Traces, featuring re-recordings of several of their biggest hits as well as new and previously unreleased material. It should also be noted that Seals' brother Dan became a prominent country singer during the '80s after leaving the duo England Dan & John Ford Coley. ~ Steve Huey
ORIGIN

Los Angeles, CA

FORMED

1969