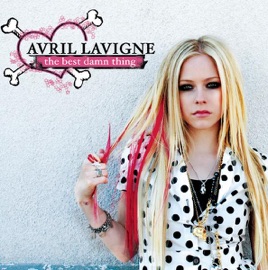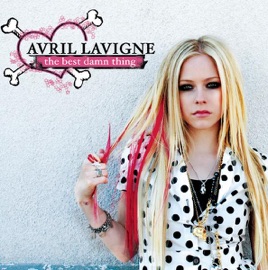 | | TITLE | | TIME |
| --- | --- | --- | --- |
| | | | |
| | | | |
| | | | |
| | | | |
| | | | |
| | | | |
| | | | |
| | | | |
| | | | |
| | | | |
| | | | |
| | | | |
| 13 | Avril Lavigne's Make 5 Wishes - Episodes 8,9,10,11 (Manga Series) | | |
14 Songs, 1 Hour 7 Minutes
Released:

Apr 17, 2007

℗ 2007 RCA Records, a Unit of SONY BMG MUSIC ENTERTAINMENT
Ratings and Reviews
Listen Avril Fans, This is the truth!
I was a bit cautious getting this album after Girlfriend came out and when I saw her SNL performance of I Can Do Better(along with back up dancers/singers) made me wonder more. But after listening to the album via stream/canada radio, its decent.

As an Avril fan it falls inbetween the first and second album(or maybe a demo album) as far as lyrics and composition. I think she lost a lot of her personal, emotional and darker side (from her second album) when she left Arista Records. This seems to be Sony BMGs way of making her more bubble gum pop, ala Gwen Stefani and P!nk, making her more of a performer/entertainer vs a song writer. Dr. Luke (main producer) and her hubbie (Deryck Whibley)really killed her punk / skater image and made her into a marketing barbie doll which will kill her band wangon fan base and make her true fans wonder if she signed to Sony for the money vs being herself, like her first two albums.

The lost of her original band hurt her and this album as us fans will truely recognize the big difference in originality, cohesiveness and closeness she had with her first band members. If you saw the SNL performance she seemed to be ahead of the band at times and had to slow down so they could catch up, the band did the album song and it looked like Avril wanted to do a live performance ( different tempo, beat; just so she could rock out to it) but the performance seemed stiff and drawn out. Get the album and support her, and it will like it but it probably wont be in your normal iPod playlist.
Fun, Flirty, Fabulous: The Best Damn Thing
Avril's third disc is the singer's largest leap to the punk/pop sound thus far. It is a hard-grinding, vocals-soaring, hooks-so-catchy-it-hurts, kind of an album. She has finally let her hair down in many ways. Her uptempo rockers hit harder and with more abandon while the ballads display even more insight and vulnerability than we have received from her past musical excursions.

TBDT acts as a smarter, wiser "Let Go" while taking the edge of "Under My Skin", yet subtracting the depressing angst.

Standouts include: "I Can Do Better," "Runaway," "When You're Gone"
BEST song?: "Hot"...it is infectious--and Avril finally exudes the sex appeal that she has always teased.

While the new punk-girly chants (i.e. "Girlfriend," "I Don't Have to Try," "I Can Do Better") take an old-school Avril fan off guard, one learns to really love it and enjoy the unabashed joy of it.

So stop turning your noses at Avril's youthful, energy charged, disc and just soak it in and have some fun. It could be the best damn thing for you.

BTW, pre-order only song "I will be" more than deserved to make the album's final cut.


hillary duff soundtrack anyone?
Wow. Well, I wasn't expecting much since Avril's last album was the epitome of pop fluff that tweens thrive upon, but this proved me wrong. I guess getting married has caused her to sell out not only her original image of punk rocker, but her sound as well. Her lyrics are garbage, and the songs off this new album will most likely appear in the next available PG movie starring one of the uberly sweet pop princesses (a la hillary duff). But then again her new single sounds like something produced by the Mickey Mouse club having lyrics that are not only taunting but are most likely to get stuck in your head. "Hey, hey, Deryck, Deryck, I don't like your girlfriend".