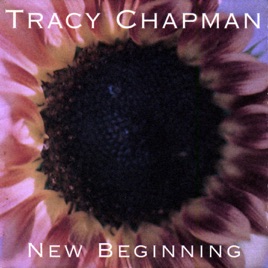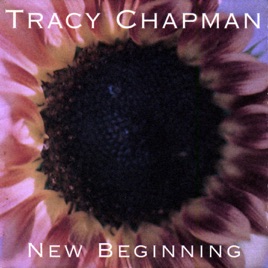 11 Songs, 1 Hour 2 Minutes
Released:

Nov 14, 1995

℗ 1995 Elektra Entertainment for the United States and WEA International Inc. for the world outside of the United States.
About Tracy Chapman
Tracy Chapman helped restore singer/songwriters to the spotlight in the '80s. The multi-platinum success of Chapman's eponymous 1988 debut was unexpected, and it had lasting impact. Although Chapman was working from the same confessional singer/songwriter foundation that had been popularized in the '70s, her songs were fresh and powerful, driven by simple melodies and affecting lyrics. At the time of her first album, there were only a handful of artists performing such a style successfully, and her success ushered in a new era of singer/songwriters that lasted well into the '90s. Furthermore, her album helped usher in the era of political correctness -- along with 10,000 Maniacs and R.E.M., Chapman's liberal politics proved enormously influential on American college campuses in the late '80s. Of course, such implications meant that Chapman's subsequent recordings were greeted with mixed reactions, but after several years out of the spotlight, she managed to make a very successful comeback in 1996 with her fourth album, New Beginning, thanks to the Top Ten single "Give Me One Reason."

Raised in a working class neighborhood in Cleveland, Ohio, Chapman learned how to play guitar as a child, and began to write her own songs shortly afterward. Following high school, she won a minority placement scholarship and decided to attend Tufts University, where she studied anthropology and African studies. While at Tufts, she became fascinated with folk-rock and singer/songwriters, and began performing her own songs at coffeehouses. Eventually, she recorded a set of demos at the college radio station. One of her fellow students, Brian Koppelman, heard Chapman play and recommended her to his father, Charles Koppelman, who ran SBK Publishing. In 1986, she signed with SBK and Koppelman secured a management contract with Elliot Roberts, who had worked with Neil Young and Joni Mitchell. Roberts and Koppelman helped Chapman sign to Elektra in 1987.

Chapman recorded her debut album with David Kershenbaum, and the resulting eponymous record was released in the spring of 1988. Tracy Chapman was greeted with enthusiastic reviews, and she set out on the road supporting 10,000 Maniacs. Within a few months, she played at the internationally televised concert for Nelson Mandela's 70th birthday party, where her performance was greeted with thunderous applause. Soon, the single "Fast Car" began climbing the charts, eventually peaking at number six. The album's sales soared along with the single, and by the end of the year, the record had gone multi-platinum. Early the following year, the record won four Grammys, including Best New Artist.

It was an auspicious beginning to Chapman's career, and it was perhaps inevitable that her second album, 1989's darker, more political Crossroads, didn't fare quite as well. Although it was well-reviewed, the album wasn't as commercially successful, peaking at number nine and quickly falling down the charts. Following Crossroads, Chapman spent a few years in seclusion, returning in 1992 with Matters of the Heart. The album was greeted with mixed reviews and weak sales, and for a time, it seemed Chapman had begun to fall into obscurity. Three years later, she rebounded with New Beginning, which featured the bluesy single "Give Me One Reason." Released in 1995, the song slowly climbed the charts, eventually peaking at number three on the Billboard Hot 100 and earning Chapman another Grammy for Best Rock Song in 1997. It was a quiet, successful comeback from an artist most observers had already consigned to languish in cult status. After a four-year break, she delivered her fifth album, Telling Stories, in 2000. The album and its single, "Telling Stories," fared well both in the U.S and in Europe, where Chapman's presence was increasingly in demand. Throughout the next decade, she would continue to fare well overseas, releasing 2002's Let It Rain and 2005's Where You Live and touring frequently both Stateside and in Europe. Still a socially conscious artist, Chapman was commissioned by the American Conservatory Theater in 2008 to compose the music for their production of Athol Fugard's apartheid-themed play Blood Knot. That same year, she released her eighth album, Our Bright Future, and received another Grammy nomination, this time for Best Contemporary Folk Album. For a number of years following its release, little was heard from Chapman until a 2015 live appearance on The Late Show with David Letterman. Performed during the final week of Letterman's tenure on the show, Chapman's haunting rendition of Ben E. King's "Stand by Me" became a viral hit and was eventually included on her first Greatest Hits compilation, released in November of that year. ~ Stephen Thomas Erlewine & Timothy Monger
HOMETOWN

Cleveland, OH

GENRE

BORN

March 30, 1964
50 million songs.
Zero ads.
New subscribers only. Plan automatically renews after trial.