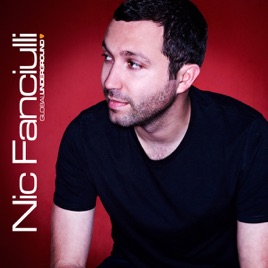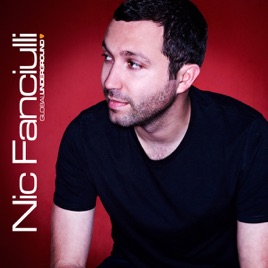 Global Underground: Nic Fanciulli (Bonus Track Version)
TITLE
TIME
5:26
6:29
7:03

Droplets (Late Night Mix)

Dubshape

8:13
8:08

Man On the Prowl (Jesus Gonsev Deep Dub Remix)

Raf'n'Soul & Tony Marino

7:54
10:17
4:03
3:07
7:40

Summertime (Extended Radio Mix)

Jamie Jones, O.S.T. & Kjex

8:03

Ghetto (Fanciulli & Mac Rework)

Kingpin Cartel

8:45

Nic Fanciulli & Steve Mac

3:02
7:29
6:30
7:59
5:30
6:14
3:19
6:44
8:10

Baggy Bukaddor & Tim Fischbeck

8:23
3:04
7:47
3:18
7:33
10:13
3:45
7:55

Global Underground Mix, Pt. 1 (Continuous DJ Mix)

1:18:50

Global Underground Mix, Pt. 2 (Continuous DJ Mix)

1:14:12

Jets (Delete Remix) [Bonus Track]

Andy Chatterley

7:01
7:30

Lucky Drawls (Bonus Track)

Matt Nordstrum

7:28

Lucky Drawls (Mark Broom's No Rave Stab Mix) [Bonus Track]

Matt Nordstrum

5:55
8:43

More Intensity (Alex Smoke's Vault Or Bolt Remix) [Bonus Track]

Pete Tong & Chris Cox

5:56

Atlas (Smith & Selway Mix) [Bonus Track]

Sam Ball

8:22

All I See (Spencer Parker Gun For Hire Mix) [Bonus Track]

Skylark

9:28
8:28

Movin (Joris Voorn Rejected Rave Dub) [Bonus Track]

Skylark

7:40

Spencer Parker, Diesel & Co. Lab

8:50

Zanzibar (Nick Curly Mix) [Bonus Track]

Spencer Parker, Diesel & Co. Lab

7:06

Scatterbrain (Bonus Track)

Steve Mac

8:08

Scatterbrain (Matt Nordstrum Mix) [Bonus Track]

Steve Mac

6:38

Hidden Alleys (Bonus Track)

Steve Rachmad

8:55

Streetlights (Bonus Track)

Steve Rachmad

9:35

Matt Nordstrum & Orlando Villegas

7:27

Spanglish (Dub) [Bonus Track]

Matt Nordstrum & Orlando Villegas

7:29
7:06
8:01
6:54
8:52
7:32

Gonna Luv You (Bonus Track)

DJ F.E.X.

7:10
5:23
56 Songs, 8 Hours, 56 Minutes
Released:

Apr 26, 2009

℗ 2009 Global Underground
Ratings and Reviews
Wow! Totally Modern Groundbreaking. 6:24 in 5 CDs 54 Tracks + 2:33 in 2 Mix CDs
9 Hours of new music. 3:12 CD Pair + 3:11 Bonus + 2:33 Continuous Mixes. While there are a few stinkers - each to his own - this album has got to be heard to be understood and appreciated for massive originality. And understand you must that Nic Fanciulli and all the musicians who created these amazing tracks are visionaries truly making 21st Century music now. The word COURAGE comes to mind as I continue to listen - now into the 25 bonus tracks - to one surprise package after another. Overall 4 Stars but there are a large majority of 5 Star tracks to make this a worthwhile compilation to own.
poor showing
if this is the best global underground can do they should give it up....this is nothing compared to the older Oakenfold, Nick Warren and other DJ mixes in cities around the world....what a sad state of affairs....
Great Set
Anyone who is into dance music will appreciate this set of tracks. It's not often that you can get so much quality in one package. Great work Nic!