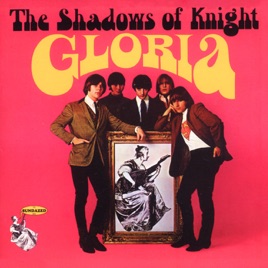 EDITORS' NOTES
Chicago's The Shadow's Of Knight remains an often overlooked '60s garage rock band, though they were one of the few acts to bring blues-rock around full circle, reclaiming those Chess-Records-favored numbers from British invasion acts with an injection of young American punk energy. The band's 1966 debut album Gloria rocks feverishly, proving that English teens weren't the only ones dressing up in hip mod fashions and grooving to maximum R&B. Shadows Of Knight's cover of Van Morrison and Them's "Gloria" opens with plenty of attitude and though it may not be as strong as the original, this rendition surpassed Morrison's version on the radio charts (if only because the original contained the lyrics "She comes to my room" which was too risqué for airplay in 1965). Frontman Jim Sohns must have been aware of his high-toned nasal inflection because he toughens up the vocal performance on a cover of "I Got My Mojo Working" Conversely, he plays up his androgynous croon on the band's own ballad "Dark Side."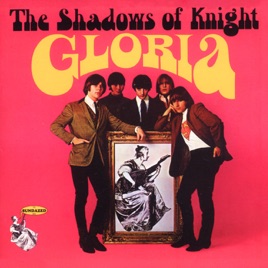 EDITORS' NOTES
Chicago's The Shadow's Of Knight remains an often overlooked '60s garage rock band, though they were one of the few acts to bring blues-rock around full circle, reclaiming those Chess-Records-favored numbers from British invasion acts with an injection of young American punk energy. The band's 1966 debut album Gloria rocks feverishly, proving that English teens weren't the only ones dressing up in hip mod fashions and grooving to maximum R&B. Shadows Of Knight's cover of Van Morrison and Them's "Gloria" opens with plenty of attitude and though it may not be as strong as the original, this rendition surpassed Morrison's version on the radio charts (if only because the original contained the lyrics "She comes to my room" which was too risqué for airplay in 1965). Frontman Jim Sohns must have been aware of his high-toned nasal inflection because he toughens up the vocal performance on a cover of "I Got My Mojo Working" Conversely, he plays up his androgynous croon on the band's own ballad "Dark Side."
| | TITLE | | TIME |
| --- | --- | --- | --- |
| | | | |
| | | | |
| | | | |
| | | | |
| | | | |
| | | | |
| | | | |
| | It Always Happens That Way | | |
| | | | |
| | | | |
| | I Just Want to Make Love to You | | |
11 Songs, 30 Minutes
Released:

Jan 1, 1966

℗ 2004 Atlantic Recording Corp. Manufactured & Marketed by Warner Strategic Marketing
Ratings and Reviews
Takes you back
These guys came out of the Northwest suburbs of Chicago in the early/mid-60's. They went to Mount Prospect High School in Mount Prospect and the school mascot was a Knight, ergo the Shadows of Knight. They played in a dingy place in Arlington Heights called the Cellar. This was during the transition from the coffee house Beatnick era (Maynard G. Grebs) to the 60's rock explosion/ psychedelic era. These guys were good, but pretty much a "one hit wonder." WLS radio at the time had a bit at 10:00pm where they allowed you to call in your request for the 3 most requested songs. One night they disqualifed Gloria because the Mt. Prospect High fans were flooding the phone lines asking for Gloria. Anyway, this is a pretty good album. Takes you back ...
Gloria: The Shadows of Knight
My friends and I were regulars at the Cellar in Arlington Heights on weekends to listen to this group in the 60's. For the time, the Shadows were as good as suburban Chicago had to offer. Good, basic R&R. Solid performers and good imitators, they played a lot of Stones, as I recall, as well as other groups, but at the time did not offer much original material. No matter; there was typically a line at the door and capacity crowds. We anticipated bigger things from them, but that never happened - sadly, rather than taking off, they just seemed to fade out.
Yes!
Best one of the Shadows of Knight albums for my opinion. Catches the true essence of the time period.