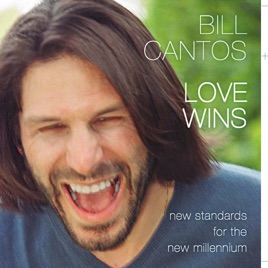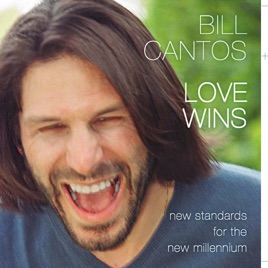 Love Wins: New Standards for the New Millennium
Bill Cantos
13 Songs, 58 Minutes
Released:

Jan 1, 2007

℗ 2007 GIC Productions
Ratings and Reviews
Standards, yes!
Yes, these are definately new standards. "Love wins" is my favorite--of course--I love the bossonova beat and the backing vocals. The message is wonderful. Bill always matches the mood of the lyrics and music to a tea. Which leads me to "Morning Coffee"--Love the piano rifts and scat singing. WOW! "Do I ever" makes me think of Nat King Cole and Frank Sinantra. "Who are You" makes me sad in such a great way? Standards, yes! I can definately envison Diana Krall, Harry Connick, Jr., and Michael Buble' covering these tracks. Thanks again, Bill for a wonderful collection that moves the heart and soul! I'm glad to have purchased the entire album.
From a lifetime fan...literally
bill is named after my Father.. During WWII his Dad Mr.Cantos was in line with my Dad, Mr Contos. They became lifelong friends and we would go visit them often when I was little. decades later! I was in a club to see Dori Cayymi, a Brazilian genius, and when he introduced the band he said his keyboardist was Bill Cantos. I KNEW there couldn't be too many so, Iwent up and had a. Little family reunion.
I think he is SO talented not just as a performer but as a songwriter too? I listen to this CD all the time and it always brings joy to my heart and a smile on my face.
As far as I'm concerned he is a treasure that hasn't been really found. I wish he would do some more music. I know all the words by heart now LOL
Great album, great guy, great artist.
You're right Bill......love wins!
Collectors Item
Bill Cantos is truly a rising star and has set the standard for the next generation of song writers influenced by the "Great American Song Book." He has seemed to have captured the sprit of composers from Cole Porter to Sammy Cahn. Bill Cantos' lyrics, voice and piano are truly outstanding. Love Wins: New Standards for the New Millennium will prove to be a true collectors item.