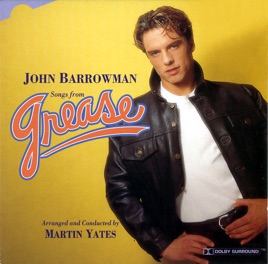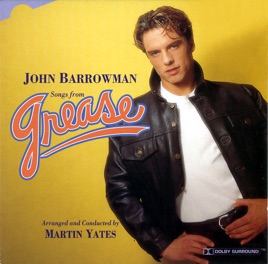 TITLE
TIME

Look At Me I'm Sandra Dee

Clare Burt

Hopelessly Devoted to You

Shona Lindsay

Shakin' At the High School Hop

Company

It's Raining On Prom Night

Helen Hobson

Alone At the Drive-In Movie

Rock and Roll Party Queen

Paul Manuel

There Are Worse Things I Could Do

Clare Burt

You're the One That I Want
20 Songs, 50 Minutes
Released:

Apr 9, 1996

℗ 1996 JAY Productions Ltd
Ratings and Reviews
100% Disagree!!!!
This recording is 100% better than the Broadway Revival Cast recording. First off John Barrowman (Danny Zuko) can actually sing! This has all the songs from the Broadway production and a select few from the movie that are ocassionally used in some productions. If you are looking for a recording other than the movie soundtrack to enjoy your favorite Grease songs, this is an excellent choice. Great singing from the whole cast, most specifically John Barrowman.
I Love You John Barrowman!!!!!
John Barrowman is one of the BEST Danny Zukos EVER!!!! The person who plays Sandy isn't as good as Olivia Newton-John, but John Barrowman is SO much better thasn John Travolta!
Amazing
John Barrowman is by far, the best Danny Zuko I've heard in a while. His voice is much smoother and carries the songs so well. The singer for Sandra Dee isn't a smooth, but she's still a talented performer. Everyone on this album are. I purchased it solely for John, but was pleasantly surprised by the overall talent displayed. If you like this, you'll probably like the rest of John's work as well. He's a talent not to be missed or ignored. To do so, would be to miss out on a something amazing and wonderful.