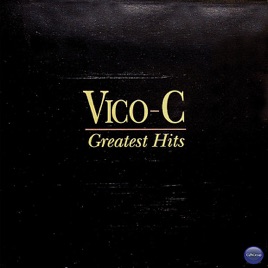 TITLE
TIME

Vico C

6:42

Vico C

5:08

Vico C

5:09

Vico C

5:49

Vico C

3:21

Vico C

4:24

Vico C

4:17

Vico C

4:11

Cut It Up Baron (Long Version)

Vico C

9:19

Pump It Up Baron (Short version)

Vico C

5:29
10 Songs

℗ 2009 Prime Entertainment Inc.
About Vico-C
Puerto Rican rapper Vico C experienced wavering popular success throughout the '90s in the United States while remaining consistently popular in Latin America. Born Luis Armando Lozada on September 8, 1971, in Brooklyn, NY, Vico grew up surrounded by the rough streets of New York, where crime, violence, and drugs are often a part of life. He took an early interest in hip-hop when it first blossomed in the early '80s with such artists as Run-D.M.C. and, in turn, took the stage name Vico C in a bid to become a rapper himself. In addition to his rapping ambitions, Vico also developed his production skills and launched his professional career at the end of the '80s. He produced hits for such Latin artists as Lisa M. ("El Pum Pum") and Francheska ("Menéalo") and began collaborating with Jossie Esteban on songs of his own in the early '90s. In particular, "La Recta Final" became a big hit for Vico, whose early-'90s work blended rap with merengue. Following a few early-'90s releases and much success in Puerto Rico as well as throughout Latin America, Vico suffered a life-threatening automobile accident that sidelined him for a substantial amount of time. He returned in 1998 with Aquel Que Había Muerto, an album that found him renouncing his past vices and proclaiming a renewed faith in God, and his level of success grew enormously. Several best-of albums flooded the market around this time in the late '90s and Vico spent successive years furthering his success as well as basking in it such as on the live album Vivo (2001).
ORIGIN

Brooklyn, NY

BORN

Sep 8, 1971