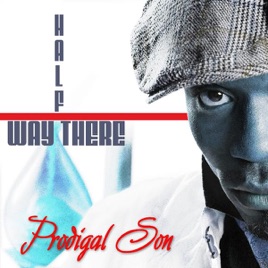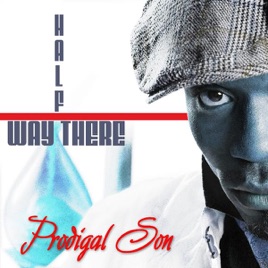 | | TITLE | | TIME |
| --- | --- | --- | --- |
| | | | |
| | Heart Surgery (Feat. Sherwin Gardner) | | |
| | | | |
| | | | |
| | | | |
| | | | |
| | | | |
| | | | |
| | I Will Worship (Feat. Dwight Gordon) | | |
| | | | |
| | | | |
| | | | |
| | | | |
| | Pour It Out (Feat. Teena Tamara) | | |
| | | | |
| | | | |
| | Kingston Street (Feat. Professor) | | |
| | | | |
| | | | |
| | | | |
20 Songs, 1 Hour 19 Minutes
Released:

Nov 2, 2010

℗ 2010 Radikal Yawd Music
About Prodigal Son
b. Calvin Curtis Whilby, 2 June 1976, St. Catherine, Jamaica, West Indies. Whilby was raised by his grandmother in a Christian environment and proved loyal to the faith until she died. Following his grandmother's demise he moved to Kingston and settled in the notorious Rema district where he was drawn into the gang violence that plagued the area. He returned to the fold when he was invited to attend a church service and inspired by the biblical parable he became known as the Prodigal Son. He was soon demonstrating his commitment to the faith when he joined entertainers such as Danny Browne, Chevelle Franklin, Junior Tucker and Mr. Goddy Goddy in a series of gospel tours. The increasing number of reggae artists acknowledging Christianity seemed to be in direct response to the considered animosity toward the church from the 'Bobo Dread' DJs. The Bobo Dreads included artists such as Capleton, Anthony B. and Sizzla who chanted lines that often criticised the sanctimonious attitude of the church. The DJs were 'calling down the flame of judgement' in the Caribbean, which led to accusations that their words inspired atrocities such as the burning of the Cathedral of The Immaculate Conception in St. Lucia. While building his musical career Prodigal Son condemned these acts and released a series of popular singles including, 'I Wish' and 'Woe', that made a significant impression on the Star Top 40. Inspired by his success the producer Danny Browne managed and promoted the singer who has since toured with one of gospel's finest exponents, CeCe Winans.
ORIGIN

St. Catherine, Jamaica

GENRE

FORMED

June 2, 1976
Millions of songs.
Zero ads.
New subscribers only. Plan automatically renews after trial.