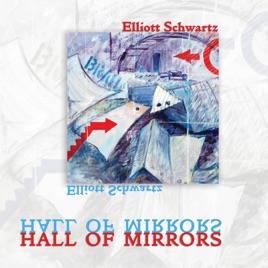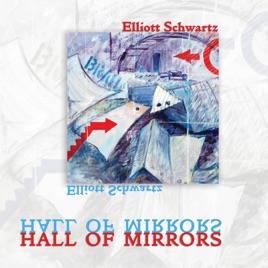 TITLE
TIME

Hall of Mirrors: I. Can You Spell Sachsofone?

Elliott Schwartz & Radnofsky Saxophone Quartet

Hall of Mirrors: II. Counting Lesson

Elliott Schwartz & Radnofsky Saxophone Quartet

Hall of Mirrors: III. Humoresque

Elliott Schwartz & Radnofsky Saxophone Quartet

Hall of Mirrors: IV. Drones and Points

Elliott Schwartz & Radnofsky Saxophone Quartet

Hall of Mirrors: V. Chorale With Interruptions

Elliott Schwartz & Radnofsky Saxophone Quartet

Hall of Mirrors: VI. Mirror Variations

Elliott Schwartz & Radnofsky Saxophone Quartet

Crystal: a Cycle of Names and Memories: I. —

Paul Hoffman & Tom Goldstein

Crystal: a Cycle of Names and Memories: II. —

Paul Hoffman & Tom Goldstein

Crystal: a Cycle of Names and Memories: III. —

Paul Hoffman & Tom Goldstein

Crystal: a Cycle of Names and Memories: IV. —

Paul Hoffman & Tom Goldstein

Henry Skolnick, Marc Thayer & Paul Vasile

Harvard Wind Ensemble & Nat Dickey
12 Songs, 1 Hour 7 Minutes
Released:

Jan 1, 2009

℗ 2009 Innova
About Elliott Schwartz
This noted composer, writer, and educator studied composition with Otto Luening and Jack Beeson at Columbia University, piano with Thomas Richner, and theory with Howard Murphy; he earned his M.A. in 1958 and an Ed.D. in 1962. Since 1964, he has been the Robert K. Beckwith Professor of Music at Bowdoin College. From 1967 to 1979, Schwartz's guest appointments included visits to the Trinity College of Music in London, the College of Creative Studies (U.C. Santa Barbara), and the Center for Music Experiment (U.C. San Diego).

During this period, his compositions included the Magic Music for orchestra (1967), Island for orchestra (1970), The Harmony of Maine for synthesizer and orchestra (1975), Eclipse III for chamber orchestra (1975), and the Chamber Concerto Nos. 1 and 2 (1977). His compositions are noted for their varied, imaginative orchestrations and rich palette of timbres.

In addition to his continuing duties at Bowdoin College, Schwartz held a distinguished university visiting professorship at Ohio State University (1985 -1986) and, from 1988 to 1992, he held a professorship of composition at the Ohio State University School of Music. Schwartz has appeared as a guest lecturer/composer throughout the United States and Europe (Cambridge, Oxford, Royal Academies in Aarhus and Copenhagen, L'Ecole National du Musique in Saint Germain-en-Laye, the Leningrad Spring Festival, etc.). His compositions have been performed by several major orchestras and chamber groups (including St. Paul Chamber Orchestra, ALEA III of Boston, New York Chamber Soloists, Atlanta Virtuosi, Lontano [U.K.], Esbjerg Ensemble [Denmark], and Spectrum [U.K.]) throughout the world. He has served as resident composer at ten locations in the States since 1990 and has been president and chairman of several music societies.

Schwartz's recent compositions include a seven-minute orchestral overture entitled Rainbow (1996) premiered by a combined orchestra of several thousand exuberant players at the European Youth Festival in Copenhagen. The title refers both to the many changing sustained timbres that are vigorously exchanged between the players and also to hopes for international understanding and "cooperation on a global scale."

The 18-minute Equinox: Concerto for Orchestra (1994) depicts the slow changes (density of foliage and embellishment, moods of "temperature" and "weather," changing colors, and so on) between the September and March equinoxes (when daylight and darkness are equal and "balanced") through a soundscape composed of a moody, romantic melody line, a Beethoven-like rhythmic pattern, and a Wagnerian chord progression that recur and evolve into a beautiful climax. Schwartz has a deep interest in the aesthetics of contemporary music and in developing approaches to perceptive listening that can be experienced by musicians and non-musicians alike. He co-edited both an anthology, Contemporary Composers on Contemporary Music (1967), and Music Since 1945; and was the author of Electronic Music: A Listener's Guide (1973), The Symphonies of Ralph Vaughan Williams (1964), and Music: Ways of Listening (1982). He has also written for Perspectives of New Music, The Musical Quarterly, Musical America, Music and Musicians (England), and other publications.
Millions of songs.
Zero ads.
New subscribers only. Plan automatically renews after trial.