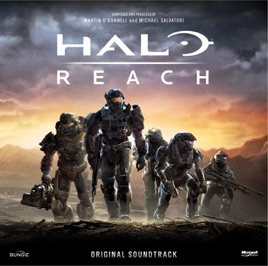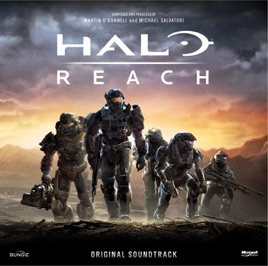 Halo Reach (Original Soundtrack)
| | TITLE | TIME | PRICE |
| --- | --- | --- | --- |
| | | 4:47 | $0.99 |
| | | 12:08 | Album Only |
| | | 8:27 | $0.99 |
| | | 5:40 | $0.99 |
| | | 6:05 | $0.99 |
| | | 11:46 | Album Only |
| | | 7:18 | $0.99 |
| | | 8:41 | $0.99 |
| | | 6:55 | $0.99 |
| | | 9:40 | $0.99 |
| | | 4:29 | $0.99 |
| | | 4:59 | $0.99 |
| | | 2:45 | $0.99 |
| | | 1:07 | $0.99 |
| | | 1:13 | $0.99 |
| | | 2:30 | $0.99 |
| | | 2:17 | $0.99 |
| | | 1:53 | $0.99 |
| | | 2:41 | $0.99 |
| | | 2:05 | $0.99 |
20 Songs

℗ 2010 Sumthing Else Music Works
Customer Reviews
Dear Marty
This is the culmination of all your efforts in the last 11 years.
Your creativity is uninhibited; it flows free without the themes of the Halo Trilogy.
This is a perfect closing act to a decade's play.
It's all a Halo fan could ask for.
Thank you.
What an end!
Best Halo Yet! The Score Delivers hands down!!!