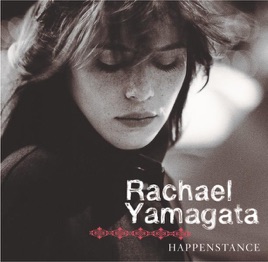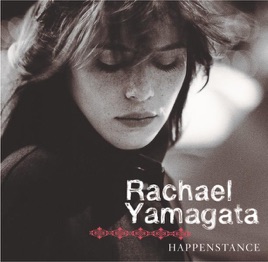 | | TITLE | TIME |
| --- | --- | --- |
| | | 4:12 |
| | | 3:44 |
| | | 3:42 |
| | | 5:15 |
| | | 5:16 |
| | | 4:02 |
| | | 4:12 |
| | | 4:00 |
| | | 4:19 |
| | | 2:56 |
| | | 5:07 |
| | | 1:03 |
| | | 6:02 |
| | | 9:07 |
14 Songs, 1 Hour, 2 Minutes

℗ 2004 BMG Music
Customer Reviews
I LOVE THIS SONG!
Rachael's voice is amazing. Listening to her sing is so soothing. I love the Be Be Love!
just as good as some
Rachael yamagata is a relatively new artist that, sadly, almost no one knows about. she is as good or better than some of the people you hear on the radio, and "be be your love" also is catchy enough to be a radio hit. she needs more people to discover her and her great voice!
AMAZING!
rachael yamagata has an incredible voice and this is an extraordinary album!
About Rachael Yamagata
Singer/songwriter Rachael Yamagata grew up listening to Carole King, Roberta Flack, James Taylor, and the like, for music was the one thing in Yamagata's life that remained consistent. Her parents divorced when she was two, forcing her to find a balance between her German-Italian mother's apartment in New York City and the Washington, D.C. residence of her third-generation Japanese father. Such frequent travel readied Yamagata for a way of life that would eventually lead her to a professional singing career. By the time she reached Northwestern University in the mid-'90s, Yamagata had one year of piano lessons and a spiral notebook full of songs under her belt. After pursuing a degree in French for one year, she relocated to New York to become an Italian theater major at Vassar. Sporadic changes loomed ahead, however. When her acting coach at Vassar moved to Barnard College, Yamagata thought she would go, too. She eventually opted to return to Northwestern instead, where she joined the theater program and befriended the funk band Bumpus during her junior year.

Bumpus was a mainstay on the club circuit in Chicago, and Yamagata soon landed a gig singing with the band. She spent six years in the lineup, recording three albums and touring the country along the way. By 2001, however, Yamagata felt her time with Bumpus had run its course. She had a solid batch of songs that didn't gel with the band's funkafied formula, and a solo career was soon launched.

In September 2002, Yamagata landed a deal with Arista's Private Music, and her self-titled EP arrived in October. Her first full-length album, Happenstance, followed in June 2004. Featuring production from John Alagía, who had previously helmed such albums as John Mayer's Room for Squares and Dave Matthews Band's Busted Stuff, the album's pop-tinged sound found its way onto several teen-driven TV shows, including The O.C. and Alias. Happenstance also endeared Yamagata to such musicians as Ray LaMontagne, Jason Mraz, Ryan Adams, Conor Oberst, and Rhett Miller, all of whom invited her to perform on their albums as Yamagata readied her sophomore effort. Boosted by such support, she returned in 2008 with Elephants...Teeth Sinking into Heart, an eclectic release that featured both intimate material and PJ Harvey-inspired rock. Yamagata used the crowdfunding website PledgeMusic to create her third full-length, 2011's laid-back Chesapeake, and again in 2016 to help fund that years highly anticipated Tightrope Walker. ~ MacKenzie Wilson & Andrew Leahey
ORIGIN

Arlington, VA

GENRE

BORN

September 23, 1977