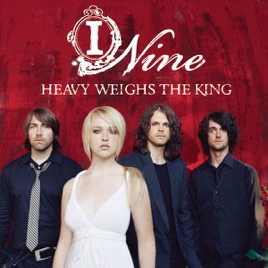 | | TITLE | TIME | PRICE |
| --- | --- | --- | --- |
| | | 3:55 | $1.29 |
| | | 3:36 | $1.29 |
| | | 3:36 | $1.29 |
| | | 3:35 | $1.29 |
| | | 3:38 | $1.29 |
| | | 4:14 | $1.29 |
| | | 3:55 | $1.29 |
| | | 3:08 | $1.29 |
| | | 4:51 | $1.29 |
| | | 3:08 | $1.29 |
| | | 4:09 | $1.29 |
11 Songs

℗ 2007, 2008 J Records, a unit of SONY BMG MUSIC ENTERTAINMENT (C) 2008 J Records, a unit of SONY BMG MUSIC ENTERTAINMENT
Customer Reviews
Glossy, yes. But wait...there's more.
Bought this today and its not bad...tough to review b/c it opens with a few songs I don't care much for but hits its stride right about the time "Beckon" comes in. From there it leaves most of the bubblegum behind and goes into some real solid music. The guitar in "Alive" is great and harkens back to STP and Soundgarden (I swear, listen for it!). The guitar in "Solar" is crazy. A complicated blend of songs. FleetwoodMac. Sixpence/ Black Crows. ("I'll be there") Pearl Jam?... If these guys are supported, they will fly.
WOW!
I first heard them through the itunes single of the week and after hearing Seven Days of Lonely i bought the other three songs off their EP! i fell in LOVE with this group! They are my new favorite group and everyone should listen to them and if they like them then spend the money and buy their album! You will not regret buying this album! IT IS FANTASTIC!
About I Nine
Hailing from central South Carolina, the female-fronted pop/rock quintet I Nine first appeared in 2005, having received a personal invitation from screenwriter/director Cameron Crowe to appear on the motion picture soundtrack for Elizabethtown. The fresh-faced band -- comprised of vocalist Carmen Keigans, cellist/guitarist Bryan Gibson, guitarist Brian Whitman, and bassist Matt Heath -- had formed one year prior in Orangeburg, a sleepy town whose scant population required I Nine to play most of their early gigs in nearby Columbia. Seeking to pursue their craft in a more urban environment, the quintet soon relocated to Atlanta, GA, where they contributed to the Elizabethtown soundtrack and released their Live EP in 2005. Two years later, I Nine released the radio single "Seven Days of Lonely" to drum up support for their impending full-length debut, Heavy Weighs the King, scheduled for national release in 2008. ~ Andrew Leahey
ORIGIN

Orangeburg, SC

FORMED

2004