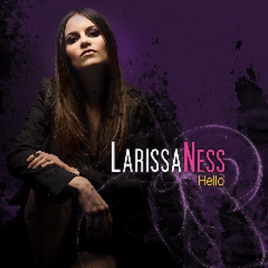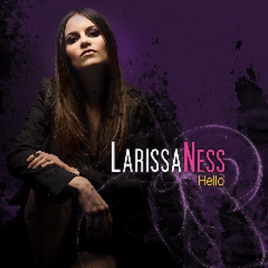 | | TITLE | TIME |
| --- | --- | --- |
| | | 3:44 |
| | | 3:59 |
| | | 3:41 |
| | | 4:41 |
| | | 0:38 |
| | | 3:28 |
| | | 3:28 |
| | | 3:45 |
| | | 3:46 |
| | | 4:40 |
| | | 4:43 |
| | | 0:13 |
12 Songs, 40 Minutes

℗ 2008 Gin Tonique
Ratings and Reviews
Larissa Ness "Hello"
Larissa Ness has all the makings of being the next "it" girl. This Texas beauty has a lovely voice, excellent musicality and experienced songwriting chops. She has the personable un-diva-like vocal presence of Colbie Caillat, a mature Vanessa Carlton singing swoops and ivory tinkling, finished off with a dash of Stacie Orrico due to the urban flavor Hello offers.

Synthesized and percussive hip-hop backbeats can provide an awesome hook for a song, such as "Bringing It Back" boasts. Ness possesses such a strong voice and natural talent that it almost seems belittling to cover her up with electronic effects. The heavy urban nuances on Hello are the collaborated efforts of Ness with executive producer Ernst Bernard. Not only does he contribute to the instrumentation and songwriting on the album, he also appears as "YOung Mischiff" in the rap/sung duet "Stuck On You." As primary lyricist, Ness embraces this musical medium as the sung unfolds with a very sensual and confident dialogue between the two artists.

A slight deviation from the hip-hop sound is "Running" which opens with ethereal synthesizers and employs a unique group of percussion sounds. Ness sings beautifully as her layered voice dovetails through the phrases. Adding depth to the sound is guest musician Justin Dillon on jazz guitar and a little bit of vinyl scratching. Bernard further proves his talent with his tasteful use of vocal effects on "In Truth, In Fact", which has the most interesting melody on the whole album. The vocal harmonies are tight and employ a sultry scat as Ness cleanly leaps up and down with the utmost velvety grace. Her voice even serves as an instrument itself by singing syllables that blend marvelously with the music.

The most uplifting track on the album is also the first single, "Thoughts of You." This is a nice blend of Ness' piano work with a steady backbeat and a sunny message. Ironically, this song has been featured in a promo ad for primetime television's "Ghost Whisperer." Star Jennifer Love Hewitt communes with the deceased as Ness happily croons, "In everything I do / There's always thoughts of you".

Ness has been creating songs for years and has dabbled in many different styles. Her last single, "Je T'aime", was half in French, with a follow up EP that was heavily Latin influenced. Despite the musical realm, Ness has no problem holding her own and baring her soul at the piano without any help. The last track on Hello, "Cut Me" is more along this vein. It is an exciting and dramatic ballad that truly showcases what Ness is capable of more so than any other song on the album.

It is fantastic that Ness has the confidence and sense of adventure to dabble in different genres, and she has the potential to excel at any of them. However, some of her true musicianship may not be under utilized in an urban setting.

Review by Kelly O'Neil
Cool
She has a good voice, wish she was more popular.