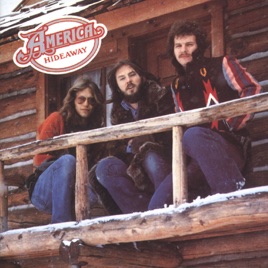 | | TITLE | | TIME |
| --- | --- | --- | --- |
| | | | |
| | | | |
| | Don't Let It Get You Down | | |
| | | | |
| | | | |
| | | | |
| | | | |
| | | | |
| | | | |
| | | | |
| | | | |
| | | | |
| | | | |
13 Songs, 40 Minutes
Released:

Dec 31, 1975

℗ 2004 Warner Bros. Manufactured and Marketed by Warner Strategic Marketing
Ratings and Reviews
A Tad Different
This album by America is a "live to tape" feel. The location recordings that they did here and on the following "Harbor" definately give the whole production a different feel from the other Sir George Martin/Geoff Emerick offerings prior (Holiday, Heart). They just don't sound like traditional "studio" albums. That's not a bad thing, tho......"Amber Cascades" glistens, "Watership Down" wades into the orchestral pool, "Letter" is a preconception of later America albums (i.e. Silent Letter especially). Personally I don't think Dan Peek was at his game on this one, "Can't You See" sounds a little plaintive. The hit off of the album "Today's The Day" was definately an audience pleaser type song.......
The album is worth the listen.
Great
I own the lp and I love. Never herd this album until I saw at a record store. I don't get why it didn't have a lasting effect it's a great album.
Where's the remastered version?
I've always loved this album but my old LP sounds better than the cd/download version. What's the deal? Where's the remastered version? I'd pay a third time for this album to get it right (and I've already paid twice).