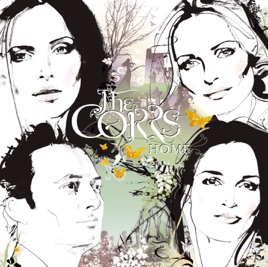 12 Songs, 45 Minutes
Released:

Sep 26, 2005

℗ 2005 Warner Music UK Ltd
Ratings and Reviews
A solid effort
This album is a solid effort by The Corrs. As an Irish gal and a big Corrs fan, I have been looking forward to hearing them sing some more traditionally "Irish" tunes than they have in the past. My only complaint is that the I-tunes version of this album is missing the 13th cut - Return To Fingall - that is listed on The Corrs' website. The sample sounds like another lovely instrumental piece. Too bad! Other than that, I am enjoying this latest effort by the Corrs.
Celtic Corrs
What a great CD. Everything sounds like it was recorded live in the studio and it's a great starting point for people to get into traditional Irish music. These are the Corr's favorite Irish songs. Stand outs include "My Lagan Love", "Peggy Gordon" as well as a great version of Phil Lynott's "Old Town". As always, the Corrs include a few great instrumentals. This is a great CD to get you in the mood for Saint Patrick's Day !!! I highly recommend it. After each listen it grows on you. Two songs are even sung in Gaelic !!
A New Direction -- A Great Success.
Known to audiences across the globe for their upbeat pop/rock/celtic genre of music, brother and sisters Sharon,Caroline, Jim and Andrea Corr all return to their grounds and Irish roots with their choice of traditional tracks heard on their latest recording effort "Home". The twelve tracks featured on "Home" showcase a slower tempo and a deeper sentiment than those heard on Corrs chart hits of the past. Released as a tribute to their late mother Jean Corr (who also inspired Home's tracklist), the featured songs are performed with a great respect to life's ups and downs as well as a tribute to the bands beginings. Songs such as "Spancill Hill" and "Moorlough Shore" showcase the hardships of a past Ireland, while songs such as Buachill On Eirne (sung in Gaelic) and "Old Town" present an optimism that can only be described as parrellel to the Irish Spirit. Two insturmentals and a highnote later, Home serves as one of the bands greatest personal achievements. Suggested Treat Downloads Include "Dimming of the Day" (Sung by band violinist/sister Sharon) and "Brid Og Ni Mhaille" (Sung in Gaelic). Enjoy this album in full ! or download your selected faves; either way -- you're bound to feel a warmth that can only be described as "Honest".

-Sean Curran.